Is SWTOR Worth Experiencing In 2023?
If you are a fan of the Star Wars universe and looking for an immersive gaming experience, Star Wars: The Old Republic (SWTOR) is definitely worth checking out in 2023. The game has evolved over the past decade and has undergone several updates, making it more visually appealing and expanding the game world with new planets, characters, and quests. Here's why SWTOR in 2023 is an experience worth playing.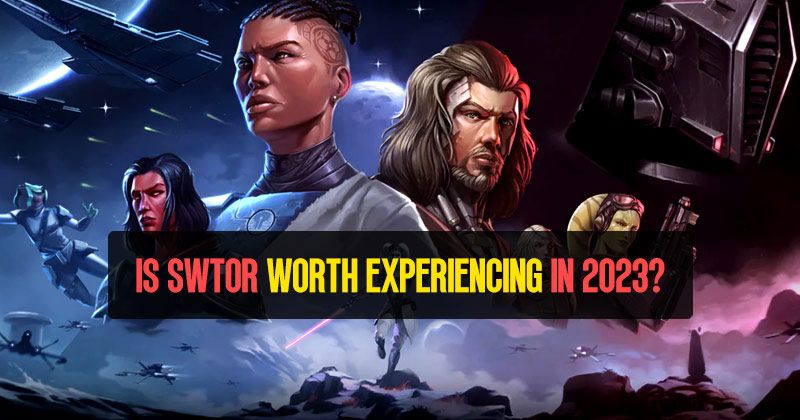 ↖ Gameplay and Storyline
Star Wars: The Old Republic is a game that focuses on both single-player and multiplayer elements. Players can choose to play solo or team up with up to four players to complete quests, fight enemies, and explore the world. The game features a wide variety of planets and locations to explore, each with its own unique environment, creatures, and characters.
The game also features a variety of classes, each with its unique playstyle and further customizable with gear and skills. The storyline is expansive and follows the narrative of the Old Republic. Each class has its own story divided into eight chapters, fully voiced, with well-known voice actors such as Jennifer Hale and John DiMaggio.
The story focuses on the choices you make, allowing you to make both light and dark side choices, giving you a sense of control and ownership over the narrative.
↖ PvP and Endgame Content
Apart from the main storyline, the game also features a PvP mode that allows players to compete against each other in different battles. With the addition of new content, such as Flashpoints, Operations, and Challenges, the game now has more content for players to explore.
Flashpoints are story-based missions that can be completed in a group, while Operations are more challenging raids that require players to cooperate and strategize. Challenges are also available, which are solo missions that can be completed to earn rewards.
↖ Updated Graphics and New Level Cap
As of 2023, the game has seen significant updates to its graphics and visuals, making it much more visually appealing than it was in 2011. The game world has also expanded, with new planets, characters, and quests being added over the years. Additionally, the game now features a new level cap, allowing players to reach level 75, giving players a new sense of progression and accomplishment.
Conclusion
SWTOR in 2023 is an experience worth playing. With its updated graphics, expanded content, and new level cap, the game offers a lot for players to enjoy and explore. The game has a great storyline, interesting characters, and plenty of content, making it an immersive experience for players. So, if you're looking for a game that offers both single and multiplayer elements, a sense of control over the narrative, and an expansive world to explore, then Star Wars: The Old Republic is definitely worth checking out.
Most Popular Posts
Popular Category Lists