How to Take Advantage of the New Furnishing Feature in FFXIV Patch 6.4
FFXIV Patch 6.4 unveils an exciting opportunity for players: the outdoor Furnishing feature in the Island Sanctuary. This guide will walk you through the restrictions, resources, and strategies to maximize your profits. Discover how to adorn your sanctuary with the most sought-after items, where to find them, and the gear requirements for crafting. Whether you're a seasoned player or new to the game, this guide will help you take full advantage of this exclusive feature and thrive in the ever-evolving realm of Eorzea.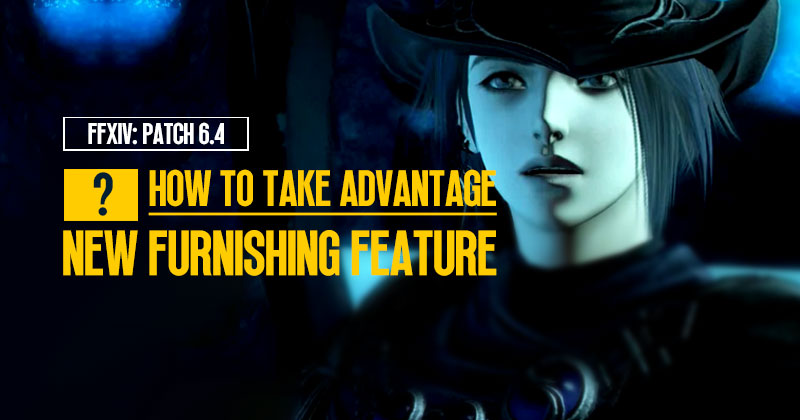 ↖ Restrictions
Before you start decorating your Island Sanctuary, it's crucial to understand the limitations:
No Special Features: You cannot place items with special features, such as striking dummies or gardening plots, in your outdoor Furnishing. Stick to decorative items.
Proximity to Structures: Items need to be placed near structures within your Hideaway. You can't just scatter them randomly across your island.
Demand Varies: The popularity of certain items may affect their demand in the market. Keep an eye on trends to maximize your profits.
↖ Resources for Finding Items
To make the most of this opportunity, you can rely on resources like ff14housing.com. This website categorizes all outdoor Furnishings, indicating whether an item can be crafted or purchased from vendors.
↖ Items to Keep an Eye On
Here are some essential items to consider for your outdoor Furnishing:
Outdoor Flooring: Invest in multiples of items like Garden gravel brick paving and various Stepping Stones to cover a large area.
Partition Items: Use low Garden Hedges, hedge partitions, stone garden walls, and bamboo fences to segregate different areas of your outdoor space.
Lamp Posts: Popular lamp posts like the Glade Oasis or Rivera will be in demand since players need proper lighting at night.
Thematic Items: Keep an eye out for new thematic items introduced in patch 6.4; these can become must-haves for collectors.
↖ Non-Crafter Options
Even if you're not into crafting, you can still profit from this opportunity by purchasing items with various in-game currencies:
Seafarers' Crows: Items like low Garden Hedges and stone garden walls can be purchased with these.
White Gathering Scripts: You can obtain gravel with white Gathering scripts.
↖ Crafter Gear Requirements, Leveling, and Recipes
If you're interested in crafting outdoor Furnishings, here's what you need to know:
Craftsmanship Requirement: Crafters need a minimum of 2805 craftsmanship, which can be achieved with lower i-570 Purple script left-sided gear and i-500 white script gear on the right side. Elite crafting gear is not necessary for level 90 Furnishing crafts.
Crafting Classes: Carpenter and Alchemy are popular choices for crafting outdoor Furnishings.
Master Recipe Books: You can obtain Master recipe books one and two by trading with Talon in Mor Dhona. Books three to ten are available from any script exchange vendor in exchange for white Scripts.
↖ Preparation
Whether you're a crafter or not, it's essential to prepare for the release of patch 6.4:
Non-Crafters: Grind bicolored gemstones from Fates, purchase popular outdoor Furnishings from the Shadowbringers vendor at Fort Jobb, and keep an eye out for new items introduced in the patch.
Crafters: Use lower-level gear to reach the required 2805 craftsmanship and consider leveling up Carpenter or Alchemy if you haven't already. Check the crafting log in-game under the special recipes tab, specifically under housing outdoor Furnishings, to see the items you can craft.
Conclusion:
With these guidelines and preparations, you'll be well on your way to making the most of the new Furnishing feature in FFXIV Patch 6.4 and potentially boosting your FF14 Gil earning. Happy decorating!
Most Popular Posts
Popular Category Lists