FFXIV Character Creation: What's New in Patch 6.4
Welcome to the world of Final Fantasy XIV, where character creation is an art form, and Patch 6.4 has just unveiled a palette of new features and improvements. From race restrictions to enhanced customization options, RGB colour values, informative help menus, and deity choices, this article dives into the details of what Patch 6.4 brings to the table. So, Let's discover how these updates not only refine the character creation experience but also lay the foundation for exciting possibilities in the future of Final Fantasy XIV.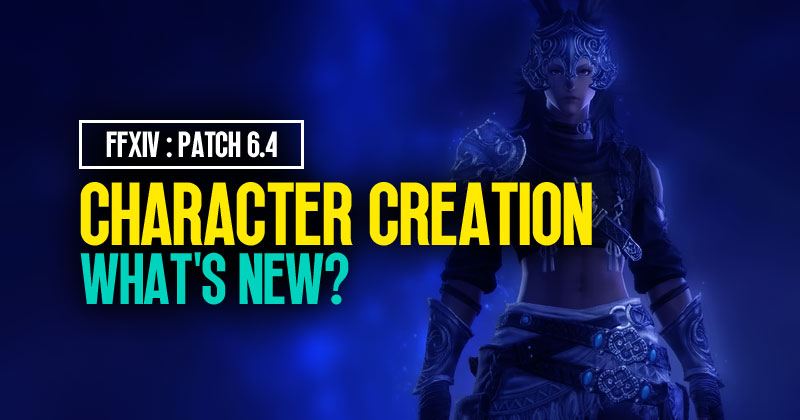 ↖ Racial Restrictions
One of the significant changes introduced in Patch 6.4 pertains to the races available for play based on your game access. If you already own the base game and its expansions, these restrictions may not apply to you. However, for players on free trial accounts or those who have not yet purchased certain FF14 expansions, there are restrictions in place.
For instance, if you fall into the latter category and attempt to select Hrothgar or Viera races, you'll encounter an error message indicating the need for a registered license for Shadowbringers to access these races. This clarification is particularly helpful for new players who may be wondering how to unlock these races. Remember, as your FF14 journey progresses and you gain access to the desired expansion pack, you can still use Fantasia potions to change your character's race.
↖ Customization Slider Visibility
In the realm of character customization, Patch 6.4 brings about improved slider visibility. Now, before making any changes, you can see the previous settings of each slider. For example, if you initially set your character's height to the maximum and wish to return to the original height, the previous setting will be displayed as zero. This feature applies to various sliders, such as bust size, tail length, and more. It aids in maintaining consistency in your character's appearance and offers the convenience of easily reverting to previous settings if desired.
↖ RGB Color Values
One of the most significant changes in Patch 6.4 is the introduction of RGB color values. When selecting colors for your character's features like skin, hair, eyes, tattoos, or face paint, the game now displays both the previous and current colors.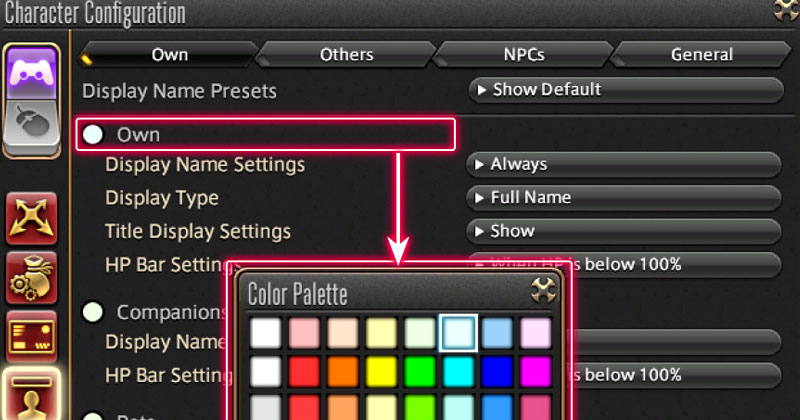 Furthermore, it provides an RGB value, which proves incredibly useful for accessibility purposes. Players with color impairments or visual impairments can benefit greatly from this feature. If you have difficulty perceiving certain colors, you can use external tools or references to match the desired color using the RGB values provided. This change makes character creation more inclusive, ensuring that everyone can achieve their intended appearance.
↖ Help Menus
Patch 6.4 also introduces new help menus for character creation. When you save your appearance data, the game now provides additional information to guide you through the process. This addition helps clarify the purpose of saving appearance data, which allows you to reuse it when creating another character. This feature is especially valuable for new players who may not yet be familiar with its functionality.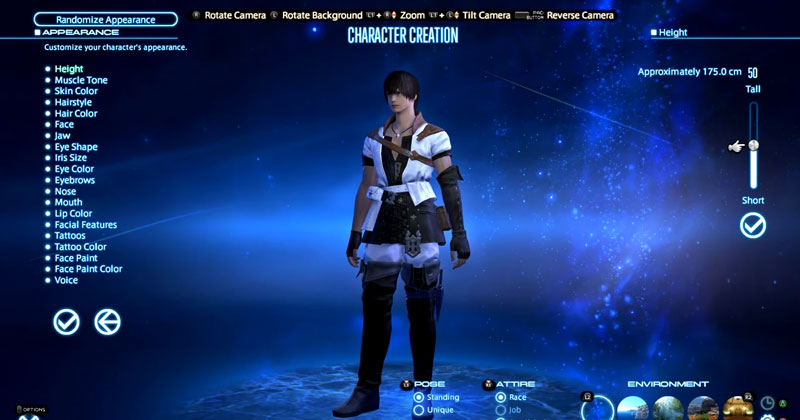 ↖ Guardian Deity Clarification
Another notable clarification introduced in Patch 6.4 relates to the selection of a character's Patron deity. It is essential to note that choosing a Patron deity is purely cosmetic and does not affect gameplay or cutscenes. This selection is for role-playing purposes and adds depth to your character's background.
FFXIV now officially confirms this, dispelling any misconceptions about gaining additional passives or gameplay effects tied to the chosen deity. This clarification adds a nice touch, ensuring that players have a clear understanding of the role their chosen deity plays in their character's story.
↖ Future Expectations
While Patch 6.4 didn't introduce additional face sliders or expanded customization options, these changes lay the groundwork for potential improvements in the future. The hope among the FF14 community is that future updates, such as Patch 7.0, will bring even more customization options for both new and existing characters, without the need for Fantasia potions. In fact, players may even receive a free Fantasia potion if significant changes are made. Increased customization would undoubtedly be warmly welcomed by the community, allowing players to further personalize their characters and make them truly unique.
Conclusion:
Patch 6.4 of Final Fantasy 14 introduces a plethora of character creation changes that significantly enhance the overall experience. While there is still room for expansion and improvement, these changes lay the foundation for exciting possibilities in future updates. As players, we eagerly anticipate the potential for even more robust customization options and look forward to the continued evolution of character creation in this beloved MMORPG.
Most Popular Posts
Popular Category Lists