FIFA 24 Mobile Is Coming Soon: Everything You Need to Know!
FIFA fans around the world are on the edge of their seats, eagerly awaiting the release of FIFA 24 Mobile, the latest installment in the beloved football gaming franchise. While EA Sports has yet to make an official announcement, there have been a flurry of speculations and controversies circulating in the gaming community regarding the game's release. In this comprehensive guide, we will delve into what you can expect from FIFA 24 Mobile, addressing burning questions related to player progression, potential game restarts, and much more.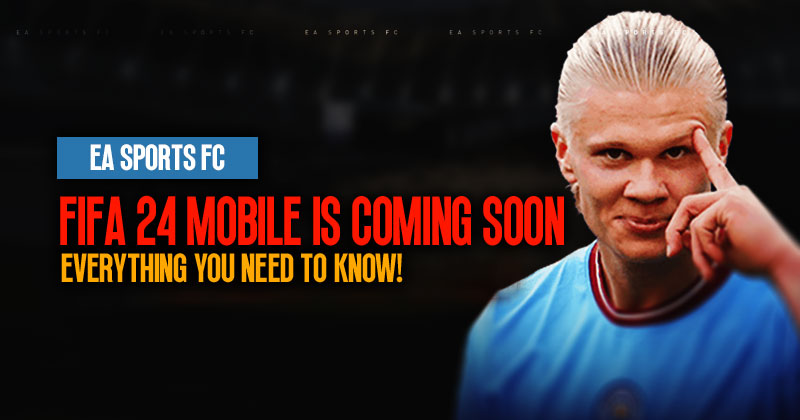 ↖ The New Name: EA Sports FC 24
One of the most intriguing developments surrounding FIFA 24 Mobile is the introduction of a new name for the game, which will now be known as EA Sports FC 24. Although this change has not been officially confirmed by EA Sports, it has ignited a whirlwind of excitement and curiosity within the FIFA community.
↖ Player Progression and Rewards
A common concern among FIFA Mobile players is whether their hard-earned players and progress will carry over to the new iteration of the game. In FIFA Mobile, the game typically resets each year, but not entirely from scratch. The rewards you receive in the next version of the game are often determined by the Overall Rating (OVR) of your current team. Teams with higher OVRs typically receive better incentives, such as player packs, FIFA coins, gems, or other valuable in-game items.
↖ Two Possible Scenarios
In terms of the game restart, there are two potential scenarios that FIFA 24 Mobile may adopt. The first scenario involves EA Sports updating the existing game, introducing visual changes, new color schemes, and updated textures. In this case, your current players might become untradeable, allowing for the introduction of new players and features without forcing players to start from scratch. The second scenario mirrors previous years, with a complete game restart. In this scenario, players would begin with a tutorial, lower team chemistry, and a reduced OVR, offering a fresh start to the game.
↖ Addressing Issues and Market Dynamics
Many FIFA Mobile players have voiced concerns about the expensive in-game market and limited availability of certain items. FIFA 24 Mobile presents an opportunity to address these issues, especially if a game restart is in the cards. This potential reset could lead to a more balanced and enjoyable gameplay experience for all users, leveling the playing field and making items more accessible.
↖ Benefits of a Restart
While some players may be hesitant about starting over, a game restart can bring several advantages to the table. It levels the playing field, allowing new players to catch up and compete with those who have been playing for an extended period. Furthermore, it provides an opportunity to breathe new life into the game, addressing existing issues, and ultimately delivering a more engaging and rewarding experience for all players.
Conclusion:
FIFA 24 Mobile, or EA Sports FC 24, is poised to bring exciting changes and fresh features to football gaming enthusiasts worldwide. While the game's official release date and specific details remain undisclosed, the FIFA community is brimming with anticipation for the forthcoming updates.
Whether FIFA 24 Mobile undergoes a significant restart or receives a substantial update, it is crucial to stay informed through official announcements and remain connected with the vibrant FIFA community for the latest news, strategies, and discussions. Get ready to embark on another thrilling season of football gaming with FIFA 24 Mobile!
Most Popular Posts
Popular Category Lists