NBA 2K24: Unveiling Exciting News, Predictions, and Next-Gen Graphics
Get ready for NBA 2K24 as we unveil exciting news, predictions, and a first look at the impressive next-gen graphics. Speculations abound regarding the release date, cover athlete, pre-order details, and gameplay predictions. Additionally, discover the potential for a Kobe Bryant challenge mode and a cover art contest. With the introduction of crossplay, players can expect an enhanced gaming experience. Let's dive in!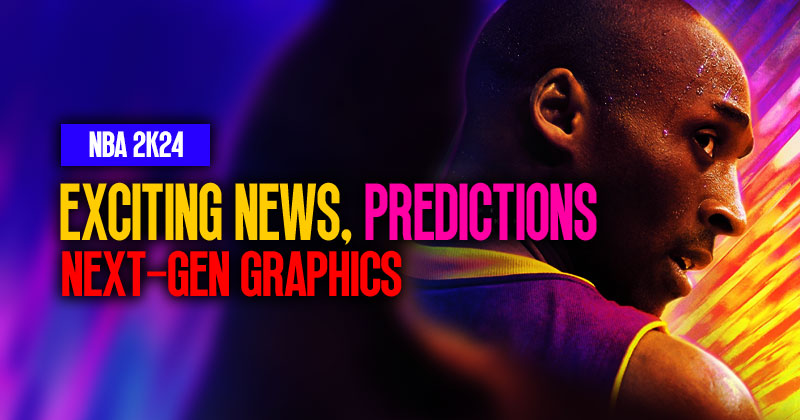 ↖ Release Date and Cover Athlete
Historically, 2K games have been released in the first full week of September on a Friday. While NBA 2K24 is expected to release on September 8th based on previous patterns, an official confirmation is still pending. Speculation suggests that Kobe Bryant might be the cover athlete for the Legend Edition, following the alignment of previous cover athletes like Michael Jordan for NBA 2K23.
↖ Pre-Order and Gameplay Predictions
According to a YouTube video by NBA 2K, fans can start pre-ordering NBA 2K24 soon. It's recommended to keep an eye on NBA 2K Twitter account for the latest news and updates. The video also speculates a conspiracy to make the builds related to the cover athlete overpowered, with a focus on Kobe Bryant and Michael Jordan builds that reflect their unique playstyles and skills.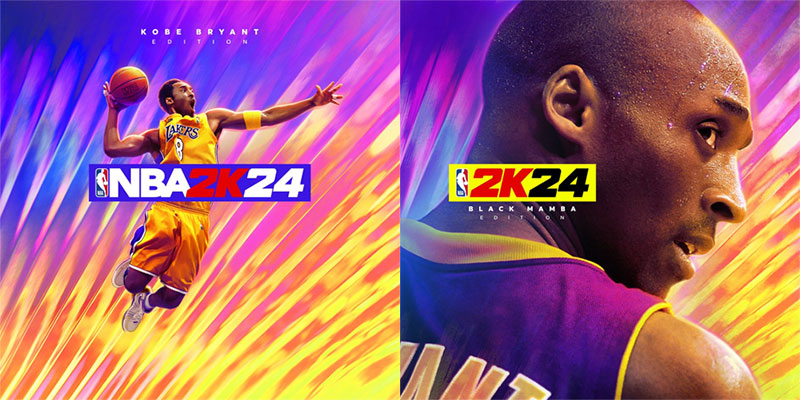 ↖ Cover Art Contest and Kobe Bryant Challenge Mode
The video proposes that 2K should host a cover art contest, allowing artists within the community to showcase their talent. While the current cover art featuring Kobe Bryant is good, exceptional fan artwork could make for a standout cover. Additionally, there is speculation about a Kobe Bryant challenge mode in NBA 2K24, which could include memorable moments from his career, such as his 81-point game and emotional 60-point final game.
↖ Prelude Release and Crossplay
Some fans on Twitter suggest that August 24th (8/24) would be a fitting date for a Prelude release, but the video speculates that 2K might not release a Prelude this time. The possibility of technical issues in the earlier build may be a reason behind this decision. Excitingly, NBA 2K24 will have crossplay, allowing players on different platforms, including Xbox, PlayStation, and PC, to play together.
↖ Next-Gen Graphics and Enhancements
2K has unveiled screenshots showcasing the next-generation graphics of NBA 2K24. The first screenshot features Froby, displaying intricate details in the player's jersey, including stitching and material quality. Another screenshot highlights Mamba, demonstrating enhanced jersey and accessory textures, sweat effects, tattoo rendering, improved hair physics, and realistic hand/finger details. These advancements bring a new level of visual fidelity to the game.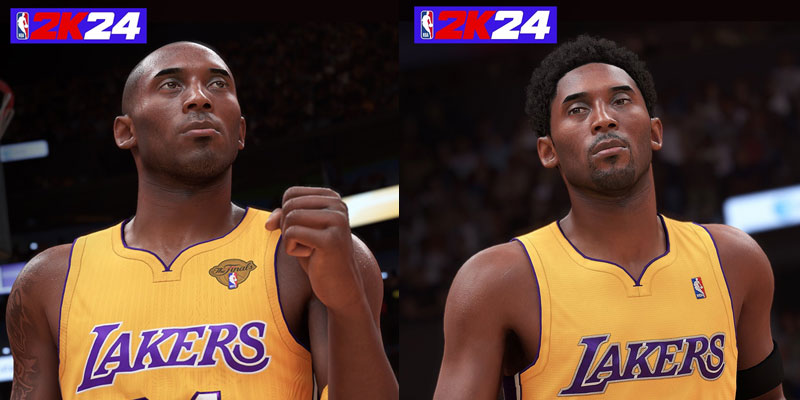 ↖ Comparison with Previous Versions and Engaging the Community
While similarities exist with previous iterations, the graphics of NBA 2K24 show notable improvements in player models, facial features, hair, and overall visual fidelity. The article prompts readers to discuss whether NBA 2K should prioritize graphics or focus on other aspects like gameplay, animations, and glitches. Opinions on the current graphical fidelity and the future direction of NBA 2K games are welcomed.
Conclusion:
NBA 2K24 is set to deliver an exciting gaming experience with its news, predictions, and next-gen graphics. Fans can expect a potential cover featuring Kobe Bryant, overpowered builds related to the cover athlete, a possible cover art contest, and a potential Kobe Bryant challenge mode. The introduction of crossplay further adds to the excitement. With enhanced next-gen graphics, NBA 2K24 promises intricate jersey details, realistic player features, and immersive gameplay.
Most Popular Posts
Popular Category Lists