GW2 Power Creep and Vertical Progression: Why is it the most controversial topic?
Guild Wars 2, a popular MMORPG, has been evolving over the years, leading to changes in gameplay and player experience. One of the most debated topics within the Guild Wars 2 community is the concept of power creep and vertical progression. In this guide, we will explore the definitions of power creep and vertical progression, discuss their impact on the game, and explore potential future developments.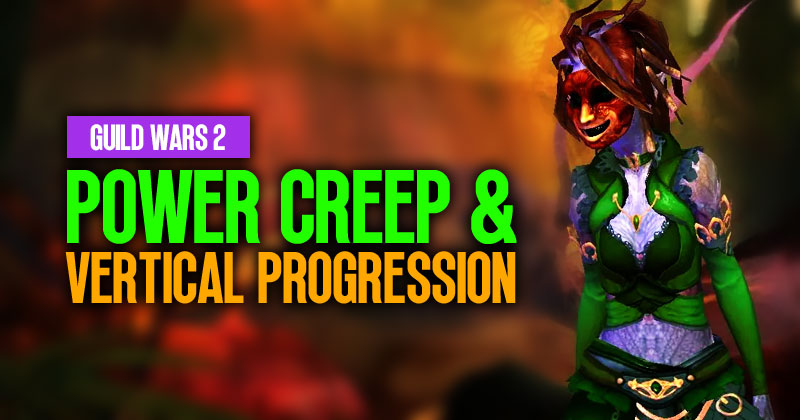 ↖ Understanding Power Creep
Power creep refers to the gradual increase in the strength and effectiveness of characters, abilities, or items in a game. In the last two years, Guild Wars 2 has witnessed significant increases in the damage output of DPS classes and hybrid support DPS classes. While this power creep has been met with both approval and dissent from players, it undeniably allows a larger player base to engage with challenging content.
The concept of power creep does raise concerns about the disparity between low and high-skill players. However, ArenaNet has successfully maintained a balance by raising both the skill floor and the skill ceiling simultaneously. This ensures that skilled players continue to have opportunities for skill expression while maintaining the experience of less experienced players.
↖ Embracing Vertical Progression
In the Guild Wars 2 community, vertical progression has been a topic of debate. Vertical progression involves the addition of new abilities, masteries, or character advancements that make players more powerful. While Guild Wars 2 avoids vertical gear progression by not introducing new gear tiers with each expansion, the game still embraces vertical progression in various forms.
Elite specializations, mounts, and masteries are all examples of vertical progression in Guild Wars 2. Elite specs provide unique abilities, mounts offer enhanced mobility, and masteries increase a player's potential power. Future expansions are likely to continue this trend, adding more ambitious vertical progression elements.
↖ The Importance of Striking a Balance
While power creep and vertical progression can enrich the game experience, finding a balance is crucial. An excessive increase in power without meaningful gameplay changes can lead to stale and unchallenging content. To maintain player engagement, future vertical progression elements should be carefully designed and tested.
One potential area for future growth is buffing Auto attacks. By making Auto attacks more impactful, the gameplay could be simplified, allowing players to focus more on mechanics and execution. This could lead to medium and low-intensity builds becoming more accessible, benefiting a larger portion of the player base.
↖ Looking Forward: Adapting to the Changes
Embracing power creep and vertical progression might lead to significant changes in the game's landscape. As players adapt to these developments, we may see content that was once considered challenging becoming more accessible. While some players may feel concerned about the impact on their personal achievements, it is essential to remember that the goal of the developers is to cater to a broader audience.
Conclusion:
Power creep and vertical progression are integral aspects of the evolution of Guild Wars 2. While opinions may vary within the community, it is crucial to appreciate how these changes have allowed the game to remain engaging and accessible to a wider player base. As future expansions are released, it's essential to keep an open mind and embrace the opportunities for growth and development that they bring.
Most Popular Posts
Popular Category Lists