NHL 24 Anticipated: Release, Potential Cover, and New Features
NHL 24 is just around the corner, and as a hockey enthusiast eagerly awaiting the release, it's natural to wonder what changes and features the new game will bring. Although the information available is scarce, we can still speculate based on past trends and rumors. In this guide, we will cover the release date, potential cover stars, and anticipated new features for NHL 24.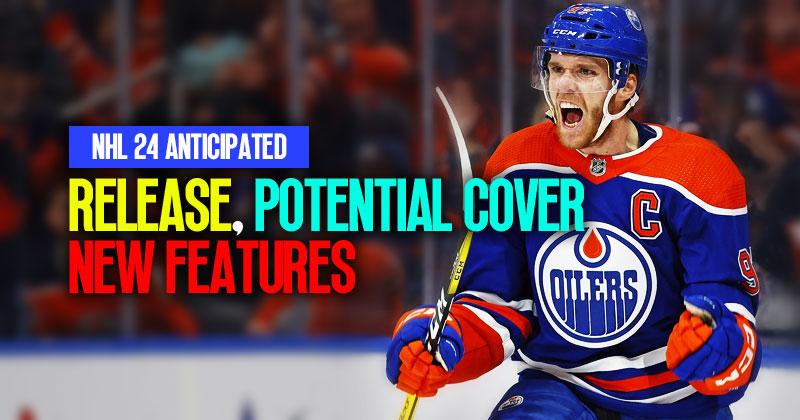 ↖ Release Date
Based on EA Sports' historical release schedule for NHL games, NHL 24 is likely to hit the shelves on Friday, October 13th, 2023, for PS5, PS4, Xbox Series X, and Xbox One. Early Access is expected to be available on Tuesday, October 10th, 2023, as is common with previous releases. EA Sports usually maintains a consistent release window for their sports games, and NHL follows suit, launching in the second week of October each year.
↖ Potential Cover Stars
Speculation about the NHL 24 cover star is always an exciting part of the game's reveal. While there's no official announcement yet, several strong candidates are in the running. One of the top contenders is Connor McDavid, the captain of the Edmonton Oilers and undoubtedly the best player in the NHL at present. Sidney Crosby, the three-time Stanley Cup champion for the Pittsburgh Penguins, is another likely candidate. Lastly, there's Hillary Knight, the groundbreaking female hockey player who could be a game-changer for representation on the cover.
↖ Anticipated New Features
With the current generation consoles in full swing, fans are hopeful that NHL 24 will introduce significant changes and new features to take the series forward. EA Sports has been using cutting-edge animation technology like hyper motion V and Frostbite's Sapien in other sports titles like FIFA, creating more realistic player movements and interactions. Implementing this technology in NHL 24 would greatly enhance the gaming experience.
↖ Improved Visuals
The powerful consoles should enable NHL 24 to offer massively improved visuals for the current generation consoles, making the game even more visually impressive.
↖ Enhanced Core Game Modes
Players expect updates to core game modes like Ultimate Team, and they'd love to see the return of GM Connected mode. GM Connected allows players to manage almost every aspect of their team and compete against other players. While it has been absent in recent entries, its popularity among fans makes it a strong candidate for a comeback.
↖ Dynamic Matches and Interactions
In addition to improved visuals, fans are looking for more dynamic matches with enhanced player interactions, more authentic crowds, and even interactions with the arena itself, such as shattered glass.
↖ Cross-Platform Play
Cross-platform play is a highly demanded feature, and players hope to see it in NHL 24. It allows gamers on different consoles to play together, promoting a more inclusive and enjoyable gaming experience.
Conclusion:
While the information so far is based on speculation and rumors, fans can expect the official trailer for NHL 24 to be released in early August. This will provide a glimpse into what the game has in store for us. Until then, hockey enthusiasts can engage in discussions and share their thoughts and speculations in anticipation of the game's release. NHL 24 promises to be a thrilling addition to the long-standing hockey game series, and fans can't wait to experience the changes and improvements it will bring.
Most Popular Posts
Popular Category Lists