NHL 24 Play Test: How to register and participate?
If you're an avid NHL fan and can't wait to get your hands on the latest installment, NHL 24, you'll be excited to hear that EA is conducting a play test for the game. Participating in the play test will give you a chance to experience the game before its official release and provide valuable feedback to the developers. In this guide, we'll walk you through the steps on how to register and participate for the NHL 24 play test and what you need to know before jumping in.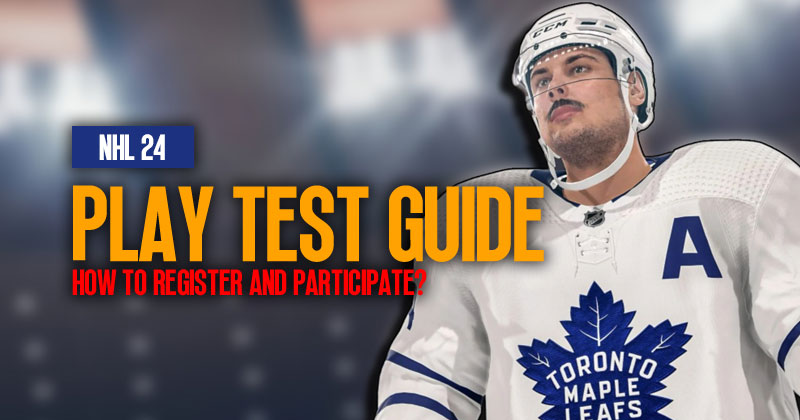 ↖ Step 1: Accessing the NHL 24 Play Test Sign-Up
To begin the process, fire up your web browser and head to Google. Search for NHL 24 Play Test to find the official sign-up page. Click on the link that takes you to the EA play testing website.
↖ Step 2: Creating or Logging into Your EA Account
In order to participate in the play test, you'll need an EA account. If you already have one, log in using your credentials. If not, you can easily create a new account. Ensure that the EA account you use is linked to your gaming platform, such as Xbox Live or PlayStation Network, as this is where you'll receive the play test code if you're selected.
↖ Step 3: Completing the Intro Survey
Once you've logged into your EA account, you'll be prompted to complete a short intro survey. The survey is designed to gather some basic information about your gaming preferences and experiences. Make sure to fill it out accurately and thoroughly.
↖ Step 4: The Waiting Game
After completing the survey, you've done your part! Now, it's time to wait and see if you're selected for the NHL 24 play test. Keep an eye on your email associated with your EA account, as this is where you'll receive your play test code if you're chosen.
↖ Step 5: Important Considerations
It's essential to understand that participation in the NHL 24 play test is not guaranteed. The selection process is competitive, and only a limited number of players will be chosen. EA might restrict the number of participants to avoid overloading the servers or other technical issues.
Notes: The play test is confidential, meaning you must not share any content related to NHL 24 on social media or any other platform. This includes screenshots, videos, live streams, or discussions about the game. Breaching this agreement could lead to exclusion from future play test opportunities.
Conclusion:
Participating in the NHL 24 play test is an exciting opportunity for passionate NHL gamers to get an early taste of the upcoming game and contribute to its development. By following the steps outlined in this guide and adhering to the confidentiality agreement, you increase your chances of being selected for the play test. So, if you're eager to be among the first to experience NHL 24, sign up today and keep your fingers crossed!
Most Popular Posts
Popular Category Lists