Madden 24 Updates: Cross-Play,Item Catalog,Live Event Hub and Competitive Pass
Electronic Arts Sports has just dropped another round of updates for the upcoming Madden 24. With the game set to launch in just a week, there's still more news rolling out. Today's reveal covers some significant details, and we can expect more information to drop in the coming days. Specifically, there's anticipation for Superstar mode details, along with the release of gameplay videos.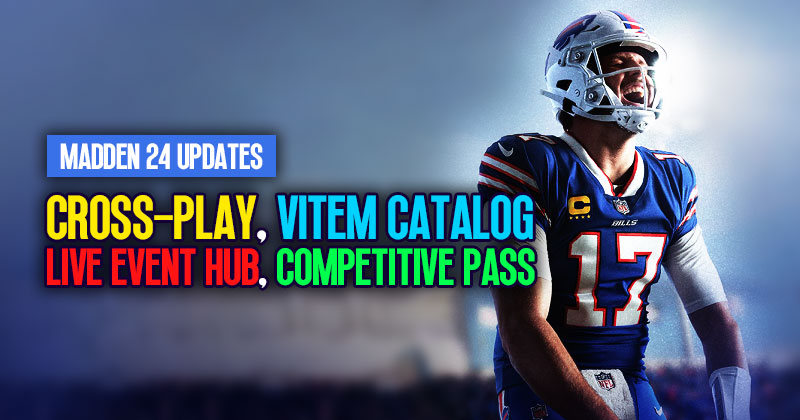 ↖ Sustained Freshness with New Content
EA Sports is taking a giant leap forward in maintaining the dynamic allure of Madden 24. Building on the success of last year's programs, the upcoming game is set to introduce new ones, such as Mold breakers Mission, Mut, and Game Changers. Yet, what truly sets this year apart is EA's commitment to crafting seven entire seasons of Ultimate Team excitement. This ambitious move guarantees an influx of new and engaging programs, particularly in the post-Super Bowl phase of the year.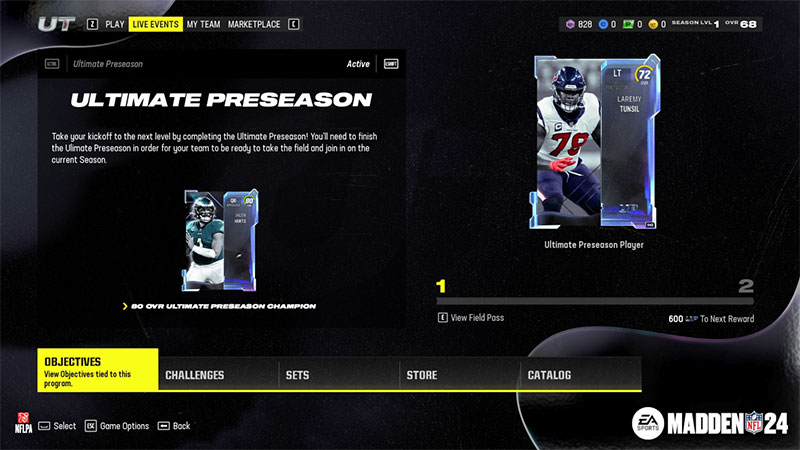 To simplify the overwhelming task of juggling various challenges, players, and programs, EA has introduced the innovative Live Event Hub. The overwhelming abundance of content, especially for newcomers, can be perplexing. The Live Event Hub becomes a centralized platform, housing solo challenges, sets, house rules, and store items—all tailored to your selected program. This feature is an invaluable tool for easing the transition into the Ultimate Team world for rookies and veterans alike.
↖ Guidance for Newcomers and Veterans Alike
Madden 24 recognizes the diverse player base it caters to and, as such, introduces revamped onboarding. A state-of-the-art tutorial system now walks players through the intricate aspects of Madden Ultimate Team. Whether you're a seasoned veteran or an eager newcomer, this tutorial provides essential guidance in building your ultimate dream team. A particularly player-friendly move is the option for MUT veterans to skip the tutorial, offering them the flexibility they desire.
↖ Demystifying the Item Universe
The Item Catalog is a revelation that answers a long-standing quandary in Madden Ultimate Team. Have you ever faced an opponent flaunting an item that's as foreign to you as quantum physics? Behold the Item Catalog—an exhaustive directory of all obtainable in-game items.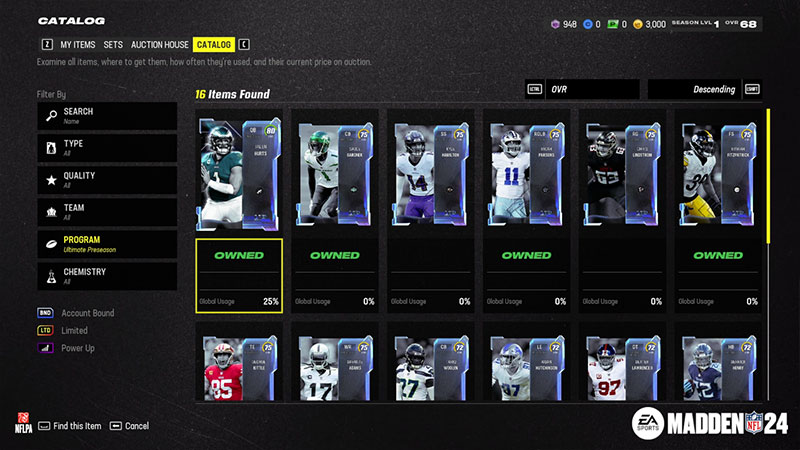 The catalog serves as a reference, unveiling the intricacies of acquiring specific items. This encompasses detailed information about player items, their abilities, AP costs, and overall usage trends. The Item Catalog eradicates the mystery, enhancing the gameplay experience and reducing confusion around unfamiliar items.
↖ The Era of Cross-Platform Play and Economic Shifts
The long-awaited cross-platform play is the headline-stealer, a groundbreaking introduction that lets players on different consoles (PlayStation 5, Xbox Series X/S, and PC) compete against each other to establish the ultimate team champion. However, this monumental addition heralds shifts in the economy.
Recognizing the divergence in gameplay experiences across console generations, EA has strategically severed the Ultimate Team economy between different console iterations. This economic separation clears the runway for the groundbreaking cross-play feature.
↖ Revolutionizing the Competitive Pass
The Competitive Pass system receives a dramatic facelift in Madden 24, promising a more engaging experience. Unlike the bi-weekly refreshes of the past, each new Competitive Pass iteration now syncs with a fresh season, injecting a constant flow of excitement into the rewards system.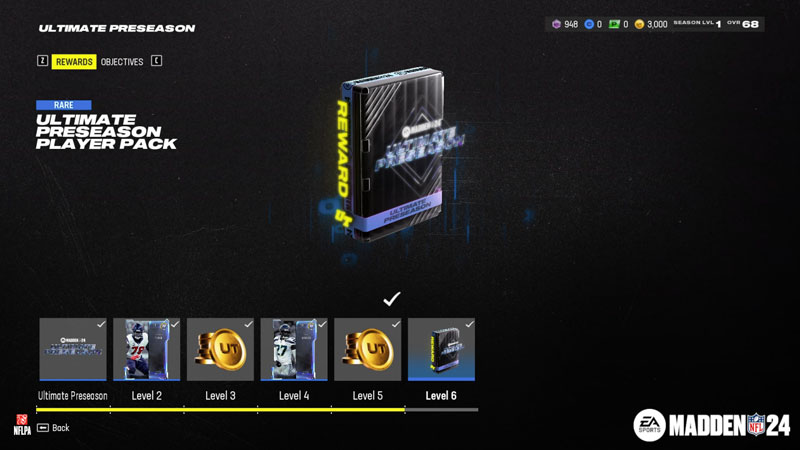 A pinnacle enhancement lies in the introduction of exclusive player items for competitive pass holders. Every season brings two competitive pass exclusive player items, complete with limited versions available only to the initial 1000 users reaching the reward threshold. This innovation fuels a competitive drive among players to secure these unique items.
↖ Final Musings
While Madden Ultimate Team doesn't undergo a complete overhaul, the latest announcements for Madden 24 epitomize EA's determination to elevate the player journey. From pioneering cross-play functionality to refining tutorials and streamlining the item universe, these updates collectively amplify gameplay, accessibility, and engagement. As the countdown to Madden 24's launch ticks away, players are poised to savor an array of thrilling changes, all set to be unveiled in a special August 14th stream that promises over 100 early seasons one player reveals. Stay tuned for a gaming experience that promises innovation, excitement, and unforgettable moments!
Most Popular Posts
Popular Category Lists