EA SPORTS FC 24 Transfer Market: Major Changes Coming
In the realm of FIFA 24 Ultimate Team, the spotlight often shines on gameplay updates and new features, but an equally significant aspect, the Transfer Market, has undergone noteworthy changes. Electronic Arts (EA) has introduced adjustments to streamline the market experience, affect trading dynamics, and incorporate fresh elements. Whether you're a dedicated trader or simply an Ultimate Team enthusiast, these changes will impact your gameplay. This guide delves into the major changes coming to the Transfer Market in EA FC 24 and explores their implications.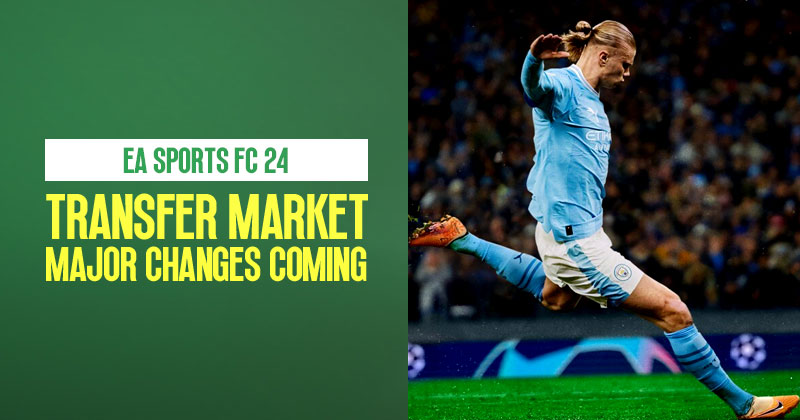 ↖ Revamped Menu Structure
EA has ushered in a complete overhaul of the menu format aimed at enhancing user experience. This new structure, akin to previous Ultimate Team iterations, categorizes various sections such as objectives, gameplay, Transfer Market, and your club.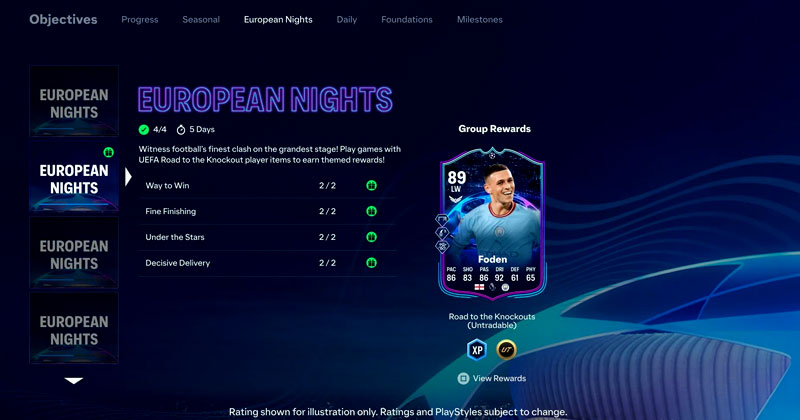 Unlike the previous cumbersome navigation, where accessing different sections required several clicks, the new menu layout offers seamless movement. A single button press brings up a menu overlay, allowing you to jump to your desired destination swiftly. This improvement particularly benefits traders who frequently alternate between SBCs, the Transfer Market, and squad management.
↖ Multiple Versions of Players in Packs
A significant alteration concerns the way players are packed. Historically, when a player received a special card (e.g., Team of the Week), their base version would be temporarily removed from packs. This restriction led to the absence of the base card during that week, with only the special version being available. EA has reversed this practice. Now, when a player receives a special card, both their special version and base card will coexist in packs. This change has implications for trading strategies, as previously lucrative methods of investing in base cards before a special card release are no longer viable.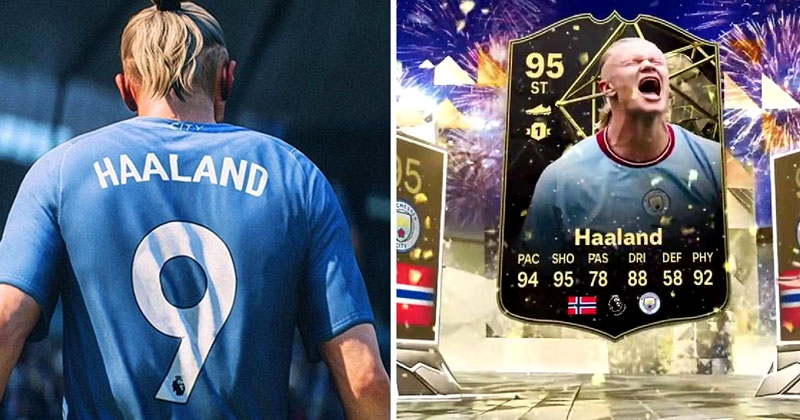 While this modification prevents certain trading opportunities, it offers players a chance to pack various versions of the same player in a single pack. For instance, if a player like Mbappe earns a Team of the Week or special card, you can still acquire his base card in packs during that time. Conversely, it may also lead to moments of disappointment if you pack a less valuable version of a player during a special card event.
↖ Elimination of Position Modifiers
Position modifiers have been a staple in previous FIFAs, allowing players to change a player's position on the pitch. However, FIFA 23 has done away with position modifiers in favour of a revised position system. Players can now move within their preferred and alternative positions without requiring a modifier. This shift benefits players by facilitating more fluid position changes and enhancing chemistry possibilities. Previously, players moved to alternative positions without modifiers would suffer from decreased chemistry, hindering team synergy. This update eliminates that issue.
While this change is player-friendly, it impacts trading dynamics. One popular trading method involved using position modifiers to change a player's position and then selling them at a premium. With the new system, these position change investments become obsolete, as anyone can change a player's position to their alternative without additional cost.
↖ Influx of Female Players
A groundbreaking transformation within Ultimate Team is the introduction of female players. Over 1,600 female players will be incorporated into packs, objectives, and squad-building challenges. This addition enriches the game's diversity and provides a fresh avenue for trading and squad building. The influx of female players contributes to the growing number of available players in the Transfer Market, leading to a more varied market environment.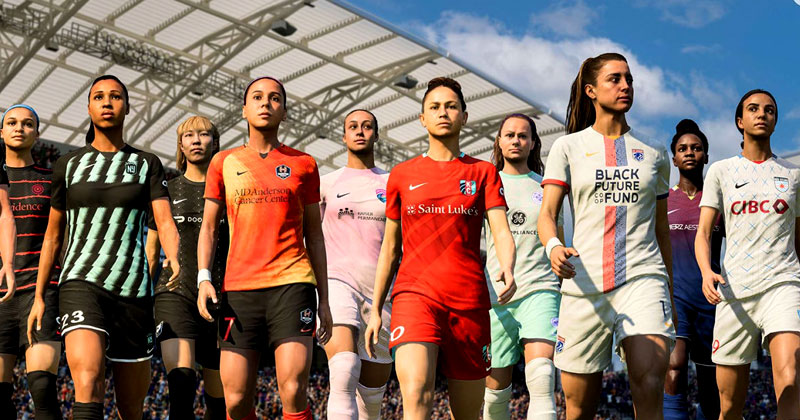 ↖ Cross-Platform Transfer Market
For the first time, the Transfer Market will be cross-platform, encompassing Xbox, PlayStation, and PC. This significant shift equalizes the market across different platforms, fostering a more unified trading ecosystem. PC players, who previously had a separate market, will now experience the same market dynamics as console players. This change, coupled with the increased number of players available, will likely influence the market's behaviour, though the precise impact remains to be seen.
↖ Evolutions: The Upgradable Players Feature
Evolutions, a novel feature, allows players to purchase individuals meeting specific criteria and then upgrade them through challenges. Each season introduces distinct parameters that, when fulfilled, permit players' upgrades. Challenges encompass various aspects of gameplay, such as scoring goals, completing passes, and participating in matches. As players advance through challenges, they can enhance the upgraded player's overall rating, in-game attributes, position, and even card design.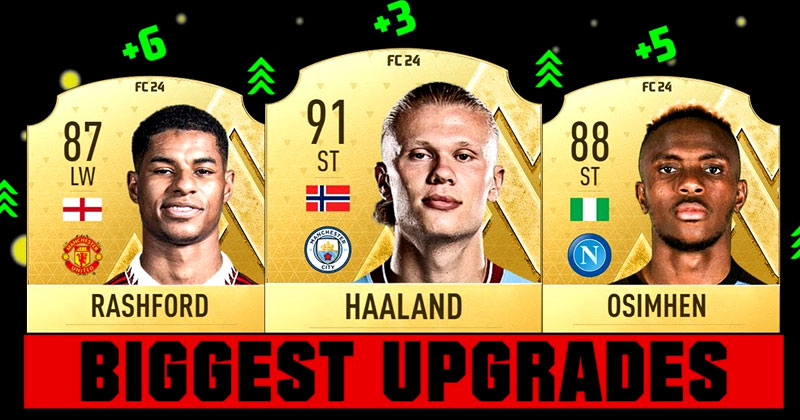 One intriguing aspect of Evolutions is that players can focus on upgrading only one player at a time. If you acquire multiple eligible players within a season, you must prioritize one for upgrades. While this approach allows strategic planning and customization, it prevents simultaneous upgrades of multiple players. Additionally, the upgraded versions become untradable, eliminating the potential for quick profit through trading.
↖ EA SPORTS FC 24: New Features
Gameplay Enhancements
| Feature | Description |
| --- | --- |
| Hypermotion Volumetric Technology | Animations from 180+ real matches for unprecedented authenticity and realism in gameplay. |
| PlayStyles | Player abilities translated through distinct play styles using real-world data. |
| PlayStyles Plus | Enhanced abilities for exceptional players, elevating them to Play Styles Plus. |
| Upgraded Frostbite Engine | Improved player models and lifelike kit movements for more realistic visuals. |
| Enhanced Ball Physics | Refinement of ball physics based on AI analysis of real passes, shots, free kicks, and crosses. |
| AI Hands | Lifelike hand motions captured through stretch sense gloves, reflecting real footballer actions. |
| Effort Dribble Touch | Controlled touches for quick ball movement in various directions, aiding in outmaneuvering opponents. |
| Controlled Sprint | Intermediate dribbling speed between jogging and full sprinting, offering better ball control. |
| New Skill Moves | Additional skill moves like ball roll drag, drag back turn, flare nutmegs, and flare rainbow. |
| Improved Goalkeepers | New animations, improved tip-overs, and penalty kick save zones for more authentic goalkeeper actions. |
| Tactical View Camera Angles | Unique perspective to monitor matches without controlling the team, using tactical view camera angles. |
| Player Warm-Ups | Personalized pre-match warm-ups enhance squad performance and readiness for matches. |
Career Mode Innovations:
| Feature | Description |
| --- | --- |
| Total Management System | In Manager Career mode, define tactical strategies, expand coaching staff, and utilize data insights to refine your team's approach and performance. |
| Player Agent | In both Manager and Player Career modes, receive recommendations and advice from your player agent, influencing transfers, contract negotiations, and career decisions. |
| Player Objectives | In Player Career mode, fulfill specific objectives to gain contracts, switch clubs, and shape your player's development, adding depth and challenges to the gameplay. |
| Play as Player Cam | Immerse yourself in matches with the player cam perspective, focusing on key moments like shots and skill moves, providing a more personal and engaging gameplay experience. |
| Dynamic Moments | Experience dynamic in-game moments such as bus parades, Ballon d'Or ceremonies, and other events that enhance the realism and immersion of the Career Mode gameplay. |
Ultimate Team Advancements:
| Feature | Description |
| --- | --- |
| Player Evolutions | Enhance player skills, play styles, and overall ratings to match your preferences and gameplay style. |
| Women's Football in FUT | Build squads that include both male and female players, featuring women icons, heroes, and more. |
| New Player Item Designs | Redesigned player items offer clearer and more concise information about player attributes. |
| Two-Player Walkout Animation | Unpack two exceptional players and enjoy an exciting new walkout animation during pack openings. |
| Quality of Life Improvements | Experience faster menus, improved search for player positions, and better club management features. |
Clubs Mode Enhancements:
| Feature | Description |
| --- | --- |
| Cross-Play | Clubs mode now supports cross-play, allowing players on the same console generation to compete together. |
| Fresh Season Format | Enjoy a new season format in Clubs, moving through divisions and participating in playoffs. |
| Club Evolution | Develop your club's reputation, attract fans, and customize your stadium according to its popularity. |
Miscellaneous Enhancements:
| Feature | Description |
| --- | --- |
| Learn to Play Mode | All training tools consolidated in one place to help players improve their skills. |
| Expanded Practice Arena | Offers scenarios, practice matches, and new props for refining skills in the practice arena. |
| New Celebrations | Introduces a variety of new player celebrations to add flair to victories. |
| Additional Women's Teams | New women's teams like Zurich and Benfica make their debut in EA SPORTS FC 24. |
| New Stadiums | Includes new stadiums such as Lil's Stadium, Alfredo de Stefano Stadium, and more. |
| Over 200+ New Faces | Enhanced player visuals with new and updated faces for a more realistic experience. |
Conclusion:
The Transfer Market in EA FC is undergoing a series of transformative changes that impact traders, collectors, and regular Ultimate Team players alike. The introduction of multiple versions of players in packs, the elimination of position modifiers, the inclusion of female players, the cross-platform market, and the Evolutions feature all contribute to a dynamic and evolving trading landscape. As you engage with these changes, consider how they influence your trading strategies, squad-building decisions, and overall Ultimate Team experience. Whether you embrace these modifications or find certain aspects challenging, the evolving Transfer Market remains a central pillar of FIFA's Ultimate Team mode.
Most Popular Posts
Popular Category Lists