FFXIV 6.5 PvP Tactical Glamour Sets Guide: Models A, B and C
Greetings, adventurers of Eorzea! Patch 6.5 is here, and it's bringing three brand new PvP glamour sets that are bound to make your character stand out in the world of Final Fantasy XIV. These sets offer a fusion of futuristic design and vibrant colors, allowing you to create a look that's uniquely your own. In this guide, we'll dive deep into each of these exciting sets, how to obtain them, and some tips for personalizing your look.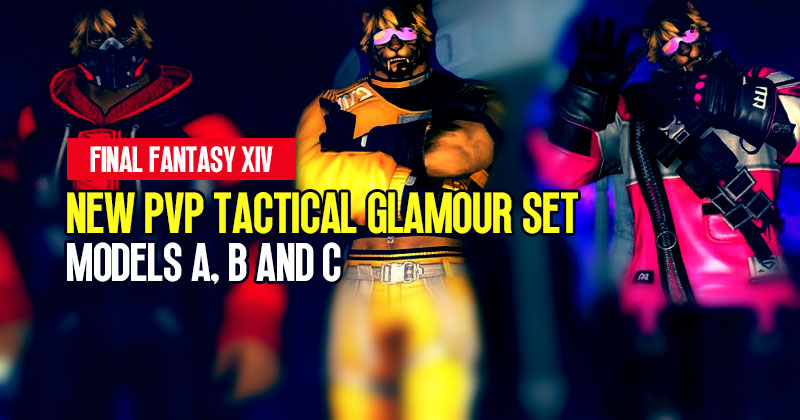 ↖ How to Obtain the New PvP Sets?
To get your hands on these fashionable Cyberpunk-inspired PvP glamour sets, follow these simple steps:
Head to the Wolves' Den Pier.
Locate the Crystal Trophy Merchant.
Browse the Universal gear section.
Now, it's worth noting that there are three distinct sets available, marked as Model A, Model B, and Model C. These model letters (not numbers) differentiate the physical appearance of the glamour, including textures and details. These models determine the physical appearance and texture of the glamour.
Model A: Offers a unique appearance.
Model B: Provides a different coloration.
Model C: Offers another distinct appearance.
If you're primarily interested in the physical appearance of the sets, focus on the model letters. But if you want specific color variations, feel free to explore the different models within each set. Mixing and matching pieces fro
↖ How to Collect Trophy Crystals?
Worried about having enough Trophy Crystals to purchase these sets? Don't fret! If you participated in PvP series rewards from the previous season, you likely have a stash of Trophy Crystals waiting to be spent. Convert those hard-earned crystals into these stylish sets to upgrade your character's look.
Additionally, the current PvP season offers more rewards, including impressive glamours. Participating in this season is another excellent way to acquire Trophy Crystals.
↖ Model A Tactical Glamour Set
Let's dive into the details of the Model A set, which features a striking yellow coloration. This set oozes cyberpunk vibes and is perfect for those looking to stand out in the world of Eorzea. Here are some notable pieces:
Headpiece: Features a unique microphone attachment and stylish glasses.
Body Piece: Includes a bag on the arm, a vest, and vibrant yellow accents.
The attention to detail in this set is remarkable, making it reminiscent of something straight out of Cyberpunk 2077. The vibrant colors and futuristic design elements make it an iconic choice for glamour enthusiasts.
↖ Model B Tactical Glamour Set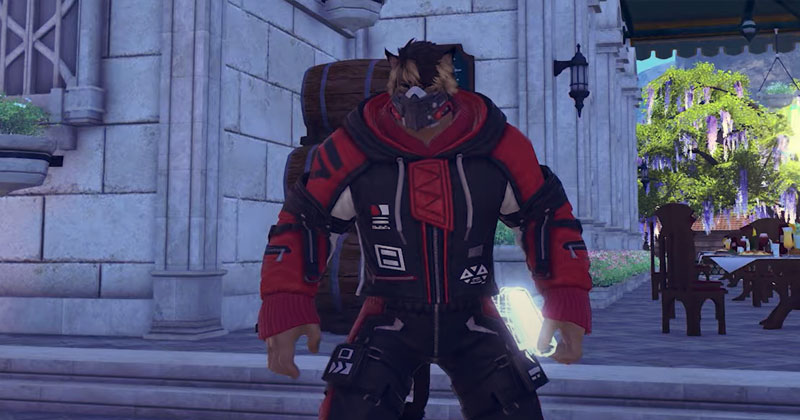 The Model B set takes on a cyberpunk aesthetic that's hard to match in-game. The distinct mask and hoodie are standout features of this set, setting it apart from other glamour options. Here's what you can expect:
Mask: A unique and eye-catching mask.
Jacket: A hoodie and jacket combo that's instantly a favorite among players.
One of the standout features of this set is the ability to customize it further by mixing and matching pieces. The arms are standalone pieces that can be added or removed to create different looks. This flexibility allows you to find the perfect combination for your character.
↖ Model C Tactical Glamour Set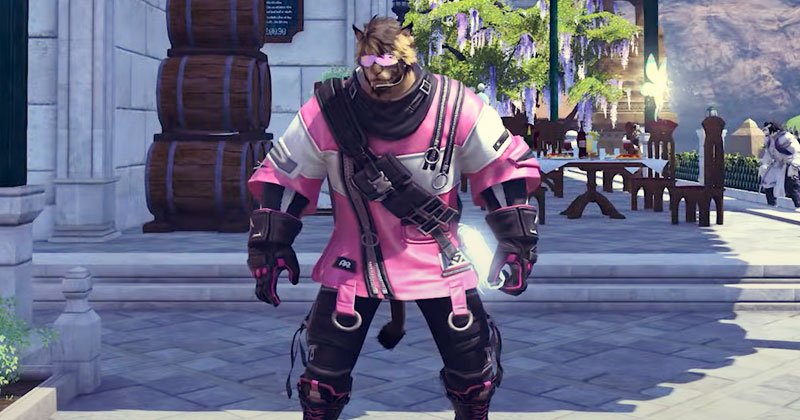 The Model C set offers a fresh take on the cyberpunk theme, and the best part is that you can customize its color to your liking. Don't be discouraged by the default pink color; you can easily dye it to suit your preferences. Here's what you can look forward to:
Jacket: A visually stunning jacket with intricate details.
Gloves: Unique and stylish gloves.
Pants: Intricately designed pants with straps that appear to connect to the boots.
The attention to detail in this set is astonishing, from the textures on the pants to the overall design. And remember, you can dye it to achieve the look you desire, making it incredibly versatile.
↖ Mix and Match for Unique Looks
One of the great features of these sets is that you can mix and match pieces to create unique and stylish combinations. For example, you can pair the distinctive glasses from one set with the hoodie from another to create a look that's entirely your own. Don't be afraid to experiment and express your creativity with these glamorous pieces.
Keep in mind that Hrothgar characters cannot use the Model C set, so if you're a Rothgar player, this may be a bit disappointing. However, you can still enjoy the Model A and Model B sets, which offer plenty of customization options.
Conclusion:
In total, these new Cyberpunk-inspired PvP glamour sets are a fantastic addition to Final Fantasy XIV. Their futuristic and edgy designs allow for endless possibilities when it comes to creating a unique look for your character. Don't hesitate to mix and match pieces from different sets, dye them to your liking, and make a fashion statement in Eorzea. Take advantage of PvP rewards to stock up on crystals and embrace your inner cyberpunk adventurer. Happy gaming and enjoy patch 6.5!
Most Popular Posts
Popular Category Lists