Madden 24 Adrian Peterson: How to Make the Most of His Incredible Abilities?
In Madden 24, a new legend has taken the virtual football world by storm - Adrian Peterson. This legendary running back has been a fan favorite for many football enthusiasts, and his introduction into the game is causing quite a stir. This guide will provide you with everything you need to know about the Madden 24 legend, Adrian Peterson, and how to make the most of his incredible abilities.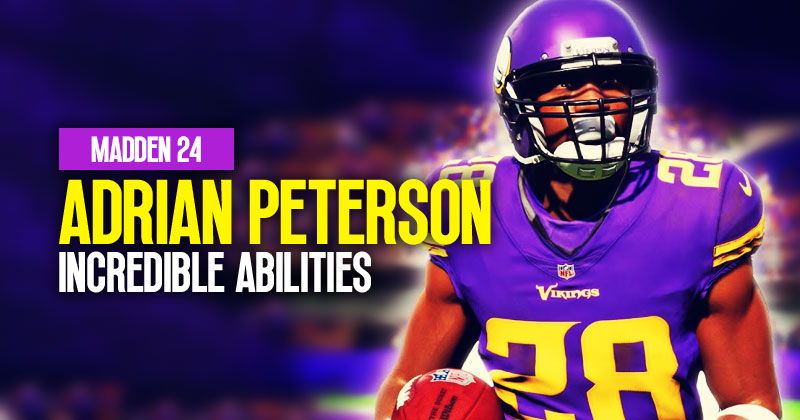 ↖ Introduction
Adrian Peterson, or as he's often called All Day or AP is a true football legend. He's known for his remarkable skills, explosive speed, agility, and incredible ability to break tackles. As a Madden 24 player, you can now experience the excitement of controlling this iconic player on the virtual field.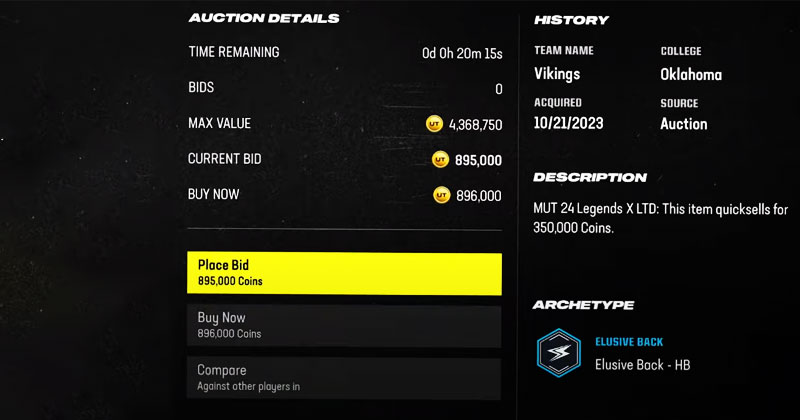 ↖ Legend X Card
Adrian Peterson card is no ordinary limited card. It's a brand new type of limited card known as the Legend X. The Legend X card promises some extraordinary abilities and skills that make it a must-have for any Madden enthusiast. However, to fully utilize its potential, it's crucial to understand how this card works.
The Legend X card is guaranteed in the Legends X launch bundle. This bundle offers you a chance to obtain 384+ Legends fantasy players and 387+ more, along with the choice of one of two 90+ overall players. Adrian Peterson is one of the top selections.
↖ Attributes
Adrian Peterson attributes are nothing short of spectacular. He is the fastest halfback, with incredible stats including 89 trucking, 88 break tackle, 92 change of direction, and high agility. These attributes make him a formidable force in the game, allowing you to run the ball like a pro.
↖ X-Factor Abilities
Adrian Peterson's X-Factor abilities set him apart from other players. His Legend X card offers two distinct abilities:
Evasive (X-Factor Evasive): This ability grants steerable spin and juke moves. Activated once, it allows you to make agile and unpredictable moves on the field, making it difficult for defenders to tackle you.
Backfield Master (X-Factor Backfield Master): This ability improves route running and catching from the backfield. It activates after completing eight plays, providing you with enhanced passing options with Adrian Peterson.
↖ How to Select the Right Abilities?
When customizing Adrian Peterson, you have the freedom to choose the abilities that best suit your playing style. Here are some recommended abilities:
Evasive (3 AP): This makes your spin and juke moves highly effective.
Jukebox (2 AP): Enhances your juking ability, allowing for faster and more precise jukes.
Freight Train (1 AP): Increases your ability to break tackles with power moves.
Nasty Streak (2 AP): Applies to your offensive line, providing better blocking, especially if you've chosen Will Shields.
↖ How to Build Powerful Team Around Adrian Peterson?
Adrian Peterson is a game-changer, but you should also have a strong team to support him. Invest in a solid offensive line, capable wide receivers, and a reliable quarterback to maximize your success with Adrian Peterson.
Conclusion:
Adrian Peterson is not just a legend in the real world, but also in Madden 24. Understanding his Legend X card and abilities is crucial to dominate your opponents on the virtual football field. With the right abilities and a well-constructed team, you can unleash the full potential of this iconic running back and experience the thrill of controlling Adrian Peterson in Madden 24. So, hit the field, make use of this comprehensive guide, and break records with Adrian Peterson!
Most Popular Posts
Popular Category Lists