Top 3 Most Common Mistakes in EA FC 24 | From Amateur to Elite
In this guide, we will delve into the common mistakes that many FIFA 24 players make, and how these errors can separate them from elite-level players. We'll cover various aspects of the game, such as goalkeeping tactics, defending kickoffs, dealing with pressure, and efficient passing techniques.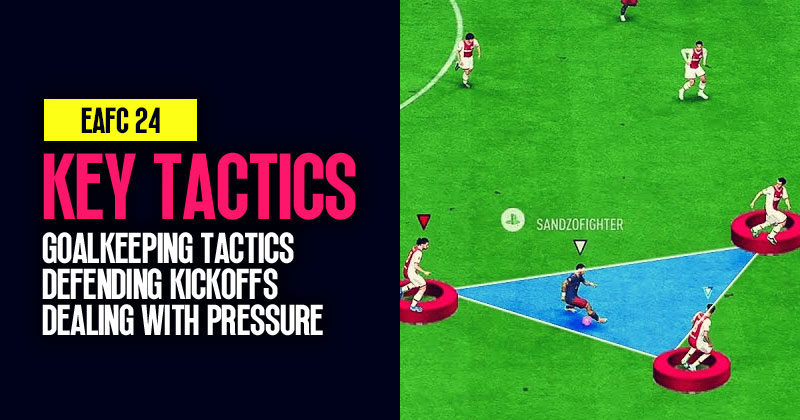 ↖ Goalkeeping Tactics
One of the most crucial aspects of goalkeeping in FC 24 is knowing when to bring out the goalkeeper. While the game discourages aggressive playstyles this year, you can still use the baiting technique effectively. The idea is to force your opponent into making a chip shot by simulating a goalkeeper rush. To execute this tactic: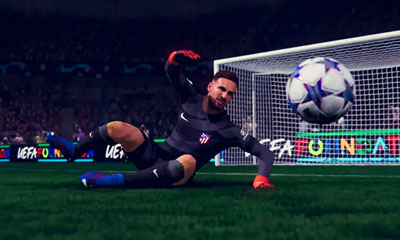 Press the triangle button to bring out your goalkeeper.
Release the button to stop your goalkeeper just inside the penalty area.
Wait for the opponent to commit to a chip shot.
Bring your goalkeeper out fully if the opponent is about to chip the ball.
This tactic is effective in Elite Division, Division 1, 2, and 3 but may be less successful against highly composed players.
↖ Defending Kickoffs
Kickoff situations can be tricky to defend, but there are strategies to handle them. When your opponent is making a run behind your defense, use the following approaches: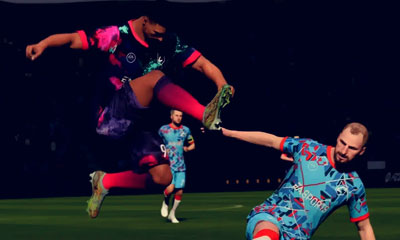 Right stick switch to your quickest center back and run back.
Control your striker and run back to cover the passing lane.
Avoid running out with your center-mid as it can disrupt your midfield structure and leave gaps for your opponent to exploit.
↖ Dealing with Pressure
Maintaining possession under pressure is a key skill in FC 24. To handle high-pressure situations effectively, consider these strategies: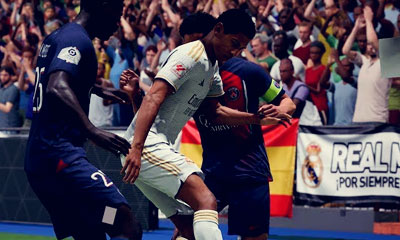 Utilize wide formations to stretch your team horizontally.
Focus on left-stick dribbling to keep the ball safe.
Utilize the goalkeeper to create an extra passing option.
Avoid relying on the radar to track players' positions, as it can lead to mistakes. Stay focused on your player movements and use left-stick dribbling to protect the ball.
↖ Quick Passing to Your Striker
Executing quick passes to your striker can catch your opponent off guard. The key is to use driven passes wisely. When there is space and a clear opportunity, initiate a driven pass. Ensure that your passer has good short and long passing attributes, and aim for the strong foot of your striker. Driven passes have a larger radius to succeed and can be used to exploit defensive gaps.
Conclusion:
By understanding and rectifying these common mistakes, you can enhance your gameplay in FIFA 24 and bridge the gap between being a good player and an elite one. Practice these strategies and always be vigilant on the field. Remember that consistent improvement comes with time and experience, so keep refining your skills and enjoying the game.
Most Popular Posts
Popular Category Lists