FC 24 Meta Shooting Guide: Trivela, Regular, Power, Finesse, Chip and Low-Driven
Welcome to the ultimate guide for shooting in EA FC 24, where we delve deep into the intricacies of one of the most critical aspects of the game - Scoring Goals. This guide We delve into the nuances of various shot types, from the potent Trivela shot, versatile regular shots, and the newly enhanced power shots with the Power Shot plus play style. Finesse shots are back and better than ever, provided you nail the timing.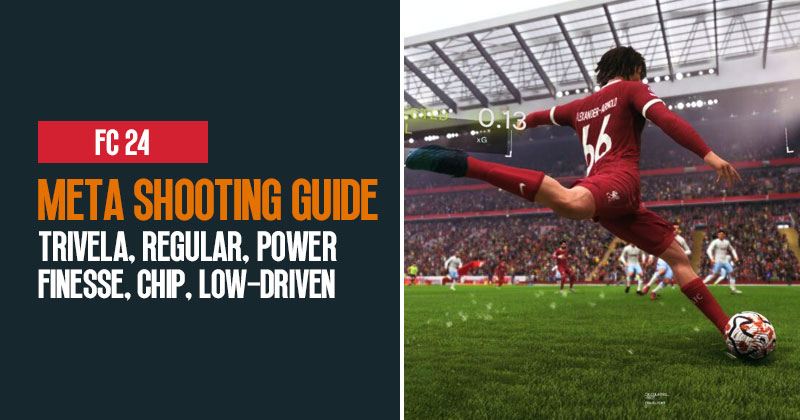 ↖ Trivela Shot
Trivela shot is one of the most effective shooting techniques in FC 24, known for its power and curve. It's versatile, working well both inside and outside the box. To execute the Trivela shot, follow these steps: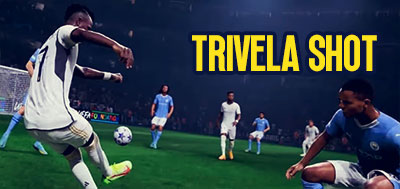 Hold L2 (or LT on Xbox) for a finesse touch.

Press the Circle (or B on Xbox) button to take the shot.

The key to the Trivela shot's success is its curve, which makes it difficult for the goalkeeper to save. Even players with low shooting stats can score using this technique. It's a great option for long-range efforts and even inside the box.
↖ Regular Shot
The regular shot is the most common and consistent finish in EA FC 24. To perform a regular shot: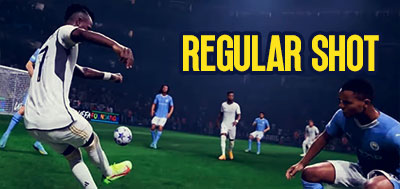 Simply press the Circle (or B on Xbox) button without any modifiers.
This shot is your go-to option for many situations, such as tapping the ball into the net, headers, or when you're unsure about which type of shot to use. Timing your shots as green is crucial for both regular and Trivela shots, ensuring higher accuracy and power.
↖ Power Shot
Introduced a few years ago, the power shot has received an upgrade with the Power Shot plus play style in EA FC 24. It's the most powerful shot in the game, making it difficult for goalkeepers to save. To execute a power shot: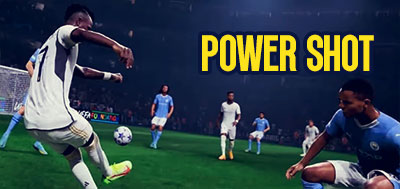 Hold both L1 and R1 (LB and RB on Xbox) simultaneously.

Press the Circle (or B on Xbox) button to take the shot.

The power shot is highly effective when taken from outside the box due to its manual aiming. It can also be attempted with midfielders from long distances. In worst-case scenarios, you might get a corner kick, which can be advantageous this year.
↖ Finesse Shot
Finesse shots have been a popular choice for several FIFA titles, and they remain a strong option in EA FC 24. To perform a finesse shot: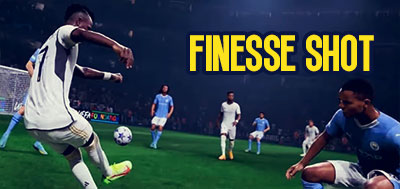 Hold R1 (or RB on Xbox) while pressing the Circle (or B on Xbox) button.
Finesse shots are ideal for scoring from tight angles, especially when going for the far post. If timed correctly, they will consistently find the top corner of the net. Make sure to practice timing your finesse shots to make the most of this technique.
↖ Shots to Avoid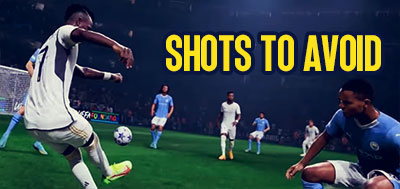 Chip Shot: Executed by holding L1 (or LB on Xbox) while pressing the shooting button, chip shots are not a reliable choice for finishing in EA FC 24. They have never been the best option and should be avoided.
Low Driven Shot: In previous iterations, the low driven shot was overpowered, but it's not effective in EA FC 24. Avoid using it, as there are better alternatives like the Trivela, regular shot, and finesse shot.
Conclusion:
In total, mastering the art of shooting in EA FC 24 is crucial for success on the virtual pitch. Each technique has its strengths and should be used in the right situations. The Trivela shot offers power and curve, making it a go-to choice both inside and outside the box. Regular shots are reliable and should be your default option in many scenarios, with proper timing being essential. The power shot, when used wisely, can be a game-changer, especially from distance. Finesse shots are deadly for tight-angle opportunities. Remember to avoid chip shots and low-driven shots as they are less effective.
Most Popular Posts
Popular Category Lists