Madden 24 Unstoppable Offense Guide: The Tight Y Offense Formation
If you're looking for an unstoppable offense in Madden 24, you've come to the right place. In this guide, we'll dive into a four-play mini scheme from the Tight Y Off formation in the Minnesota Vikings Offensive Playbook. This formation is an underutilized gem in Madden 24, and these plays will help you beat any defense. With a simple setup and deadly route combinations, this offense will make you an unstoppable force on the virtual gridiron.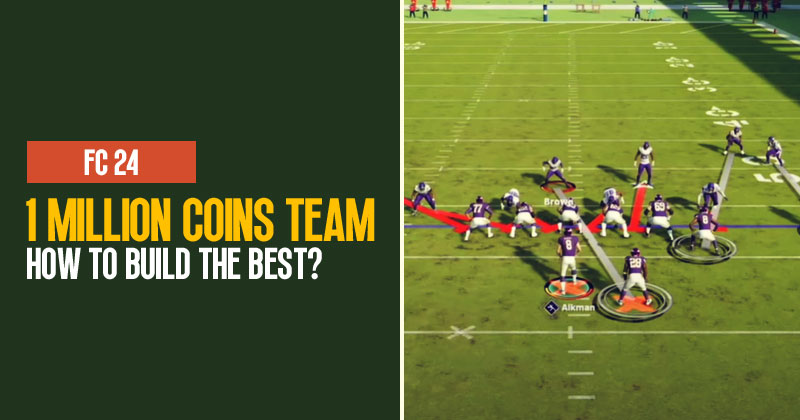 ↖ Tight End Corner
Tight End Corner is one of the most potent plays in Madden 24, and it works well against both zone and man defenses. The basic setup involves aligning your running back to the short side of the field when the ball is on a hash mark. Against zone defenses, you'll want to put your B receiver on a fade route, and your reads should be RB, X, and then A.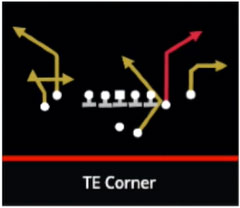 Against zone defense:
RB is your first read.
X is your second read.
A receiver will often get open deep to the sideline against zone coverage.
This play is versatile and will beat any zone defense, whether it's Cover 3, Cover 4, or Cover 2. The fade route pushes deep zones downfield, leaving the corner route open for significant gains.
Against man defense:
Put B on a fade route.
Read Y, X, and then RB.
When facing man coverage, your Y receiver typically gets separation to the outside, and you can often target him for a quick score. If not, X and RB will provide additional options for big gains.
↖ RPO Zone Alert Glance
A powerful offense needs a strong running game, and this play delivers. RPO Zone Alert Glance is an RPO (Run-Pass Option) play that combines a deadly inside run with a bubble screen. The beauty of this play is that it is immune to adaptive defensive AI and provides pancake blocks against defenses rushing four or fewer players.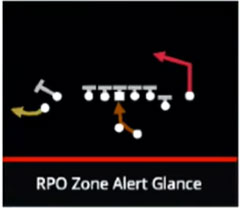 To execute this play, simply select the inside run and look for opportunities to exploit the bubble screen. It's an excellent addition to keep your opponent guessing and provides the potential for big gains, particularly against zone defenses.
↖ PA Go Slot Cross
PA Go Slot Cross is a play action play that excels against all types of defenses. The setup is straightforward: streak your B receiver and read the field based on the defense's coverage. Against zone defenses, your first read is your A receiver. If the defense is playing with hard flats, look for opportunities with your X receiver. This play has fantastic spacing that makes it challenging for the user to defend.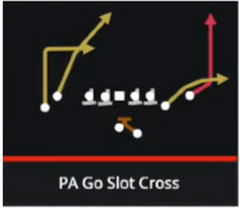 Regardless of the zone coverage (Cover 3, Cover 4, or Cover 2), this play will consistently create opportunities for significant gains. It can even beat Cover 2 defenses with deep Cloud Flats.
Against man defense, maintain the same setup with B on a fade route. Read Y, X, and RB in that order. The crossing routes and spacing make it difficult for the defense to cover, providing various options for big plays.
↖ Choice Pivot Return
Choice Pivot Return is your go-to play to exploit man coverage. The setup is incredibly simple: streak your B receiver and drag your A receiver. Against man defense, read A, X, and Y.
A should be your first option, with a great chance of winning his man due to the route he runs.
X is an excellent secondary read, with an option route that excels against man coverage.
Against Cover 2 man or Cover 1 man, the deep corner route by Y can be a potential one-play score.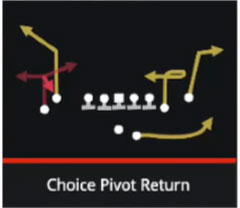 If you're facing a Cover 0 Man Blitz, stick with the same setup: streak B and drag A. If the user-controlled defender is trying to cover both A and X in the middle, your running back (RB) will often be left wide open for an easy reception and significant yardage.
Conclusion:
The Tight Y Offense from the Minnesota Vikings Offensive Playbook in Madden 24 is an unstoppable force to be reckoned with. Whether you're up against zone or man coverage, these plays provide you with the tools to beat any defense. With these plays in your arsenal, you'll have a significant advantage over your opponents. So, dive into the game, execute these plays effectively, and dominate the competition.
Most Popular Posts
Popular Category Lists