EA SPORTS FC 24 (FIFA 24) Updates: Gameplay Reveal, Features and Confirmed News
Welcome back to the Road to EA SPORTS FC 24 (FIFA 24)! In this guide, we'll provide you with all the latest confirmed news, leaks, rumours, and more about the highly anticipated game. Get ready to dive into the first official gameplay scenes, new features such as Hypermotion Volumetric Technology, the reveal trailer and cover date, closed beta details, and exciting updates about the La Liga license, including broadcast packages, licensed stadiums, and new face scans.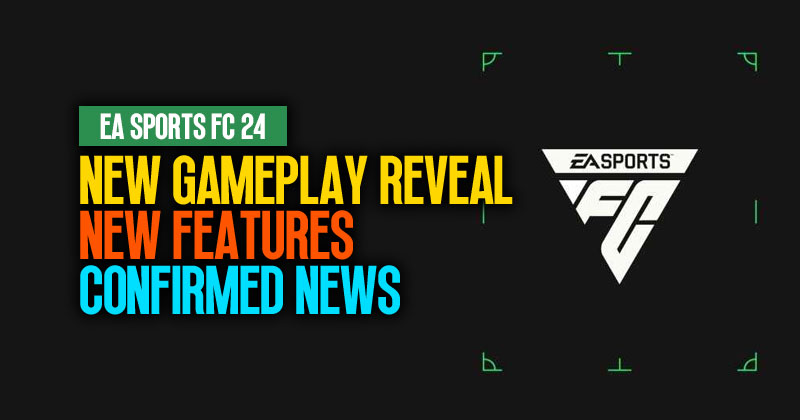 ↖ New Official Gameplay Scenes
Recently, EA SPORTS unveiled some early official gameplay scenes from FIFA 24. These scenes showcased the new Hypermotion V gameplay technology and introduced new features. Here's what we learned:
Hypermotion V Technology: FIFA 24 will introduce the revolutionary Hypermotion V technology, which utilizes 590 million frames of advanced 11 vs. 11 game capture. This is a significant leap from FIFA 23 and promises a more immersive experience.
Volumetric Capture: The Hypermotion V technology incorporates volumetric capture, using cameras to capture a 360-degree perspective of player movements. The captured data is then analyzed by specialized computers to create three-dimensional digital representations.
Updated Player Scans: Real Madrid's Vinicius Jr. and Jude Bellingham have received new face scans, showcasing their authentic appearances in the game. Additionally, other players from La Liga EA Sports now feature real faces, including a refreshed face scan package for Real Betis players with Nabil Fekir.
↖ New Hypermotion V Gameplay Technology
EA SPORTS FC 24 introduces the Hypermotion V gameplay technology, providing a groundbreaking gaming experience. The technology captures an immense amount of gameplay footage and leverages advanced analysis to enhance player movements. Here are the key details:
590 Million Frames: FIFA 24's Hypermotion V technology employs 590 million frames of advanced 11 vs. 11 game capture, an impressive 80-fold increase from FIFA 23.
Volumetric Capture: Through the use of cameras, the game captures a 360-degree perspective of player movements. Specialized computers then analyze this data to create realistic three-dimensional digital representations.
↖ New Official Reveal
The official reveal of EA SPORTS FC 24 is scheduled for Thursday, July 13. Tune in to the virtual clubhouse livestream in Amsterdam to catch the first look at the game. On Friday, July 14, the development team will provide deep dives into the new game, featuring world premieres and special guests. Keep an eye out for the official cover reveal and reveal trailer, set to be released between July 12-14.
↖ New Beta Release
Exciting news for PlayStation 5 users! EA SPORTS will release exclusive beta access for FC 24 next week. This early access will allow PS5 users to get a firsthand experience of the gameplay and provide valuable feedback.
↖ New La Liga Partnership

Recently, La Liga announced an exclusive partnership with EA SPORTS, bringing exciting updates to the game. Here's what you need to know:
La Liga Renaming: The first division will be renamed "La Liga EA Sports," while the second division will be known as "La Liga Hypermotion."
Broadcast Packages: La Liga will introduce a new broadcast package, enhancing the overall presentation and gameplay experience.
Authenticity: EA SPORTS is working closely with La Liga to ensure the authenticity of every stadium, team, and player in the game. Expect to see every La Liga EA Sports stadium included, as well as 7 licensed stadiums for La Liga Hypermotion.
New Real Faces: Each La Liga club will have new real faces, adding a new level of realism to the game. Get ready to see your favourite La Liga players brought to life in FIFA 24.
Here's a glimpse of some of the new faces you can expect to see in the game: [Player Name] - [Club]
Rodrigo De Paul | Atletico Madrid
Jules Koundé | FC Barcelona
Aurélien Tchouaméni | Real Madrid
Marcos Acuña | Sevilla
Ronald Federico Araújo da Silva | FC Barcelona
Nicholas Williams Arthuer | Athletic Club
Nahuel Molina Lucero | Atletico Madrid
Unai Simón | Athletic Club
Álex Remiro Gargallo | Real Sociedad
Pablo Martin Paez Gavira | FC Barcelona
Luiz Felipe Ramos Marchi | Real Betis
Robin Le Normand | Real Sociedad
Álejandro Berenguer Remiro | Athletic Club
Rui Tiago Dantas da Silva | Real Betis
Andriy Lunin | Real Madrid
Reinildo Isnard Mandava | Atletico Madrid
Raúl de Tomás | Rayo Vallecano
Lucas Ariel Ocampos | Sevilla
Stole Dimitrievski | Rayo Vallecano
Samuel Chimerenka Chukwueze | Villarreal
Takefusa Kubo | Real Sociedad
Bryan Gil Salvatierra | Sevilla
Alejandro Balde Martinez | FC Barcelona
David García Zubiria | Osasuna
Mauro Wilney Arambarri Rosa | Getafe
Mauro Wilney Arambarri Rosa | Getafe
Lee Kang-In | Mallorca
Giorgi Mamardashvili | Valencia
Renato Fabrizio Tapia Cortijo | Celta DeVigo
Nico González Iglesias | Valencia
These are just a few examples, and there will be many more new faces across the La Liga clubs.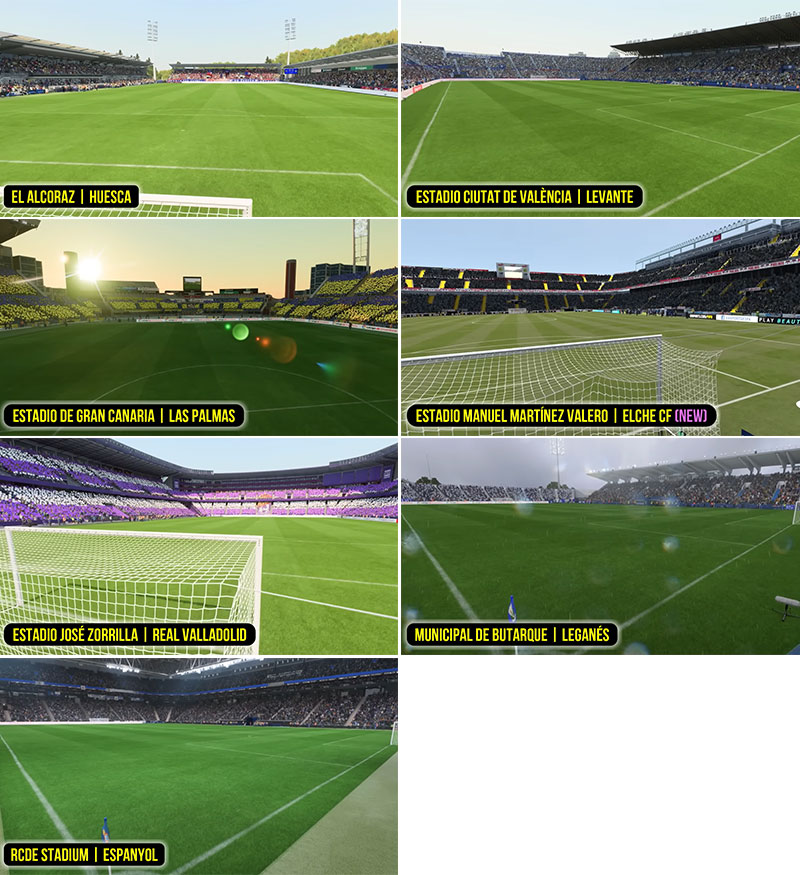 Conclusion:
That wraps up our guide to the EA SPORTS FC (FIFA 24) official gameplay reveal and confirmed news. Stay tuned for the official reveal on July 13 and 14, as well as the exciting beta release for PlayStation 5 users. Get ready to experience the enhanced Hypermotion V gameplay technology, authentic La Liga stadiums, and the new faces of your favourite players. It's time to gear up for an incredible FIFA 24 gaming experience!
Most Popular Posts
Popular Category Lists