EA SPORTS FC 24 News: HyperMotion V, Ultimate Team Evolutions and Cross Platform Play
FC 24 is set to mark a significant milestone in the world of sports gaming, offering a host of groundbreaking features and enhancements. From the revolutionary HyperMotion V technology to the introduction of Ultimate Team Evolutions and the expansion of cross-platform play, this latest instalment from Electronic Arts brings forth a new era of realism, customization, and connectivity. In this guide, we will explore the key highlights and details unveiled during the EAFC 24 announcement.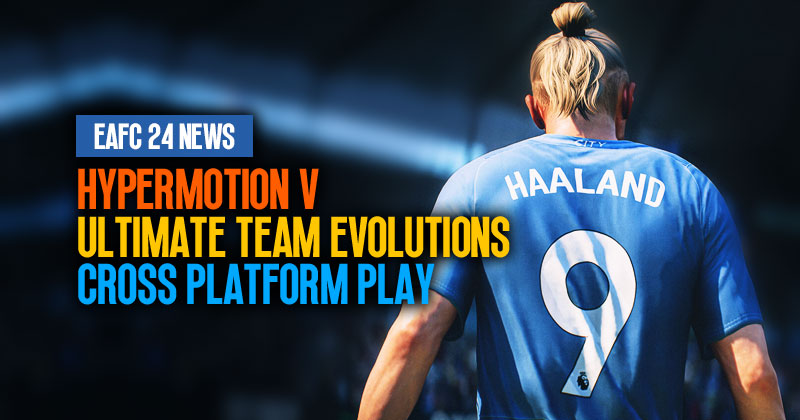 ↖ HyperMotion V: Revolutionizing Gameplay
At the heart of EAFC 24 lies HyperMotion V, a groundbreaking technology that takes realism in sports gaming to unprecedented levels. Derived from an astonishing database of over 180 real matches, HyperMotion V employs advanced motion capture to deliver animations that mirror the movements of professional players with astonishing precision. As a result, players can expect a truly authentic and immersive gaming experience that reflects the nuances of the beautiful game like never before.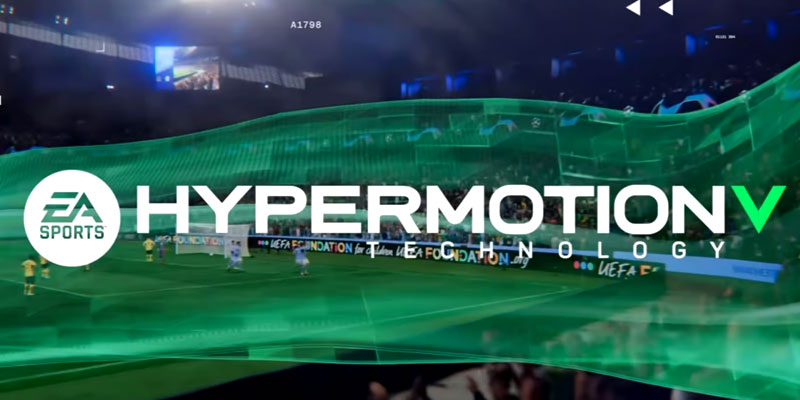 HyperMotion V is set to become a defining feature of EAFC 24, elevating gameplay to a new standard of excellence and realism. With each movement and interaction meticulously replicated, players can look forward to an unparalleled level of engagement and excitement on the virtual pitch.
↖ Ultimate Team Evolutions: Crafting Your Club Legends
One of the standout features of EAFC 24 is the introduction of Ultimate Team Evolutions. This dynamic system empowers players to evolve and customize their teams throughout the season based on their in-game performance. By completing objectives and achieving milestones, players can upgrade their favourite athletes, transforming them into true Club Legends within their squads.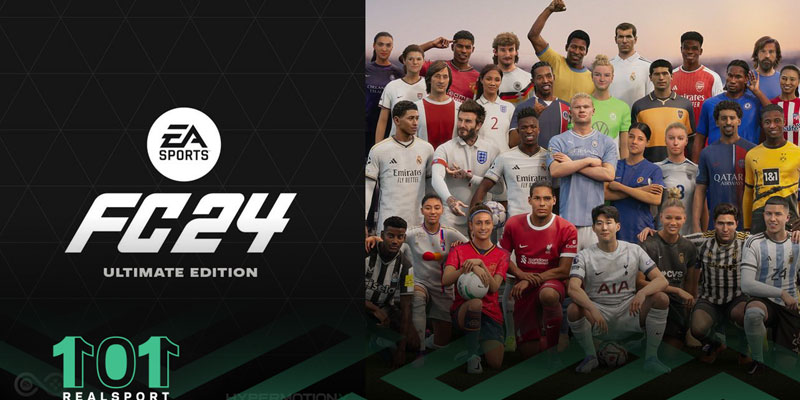 Ultimate Team Evolutions bring a refreshing layer of depth and progression to the beloved Ultimate Team mode. The ability to shape the trajectory of your team and its players based on your achievements adds a strategic and personal dimension to the gameplay.
↖ The Expansive FC Ecosystem: More Than Just a Game
EAFC 24 goes beyond the confines of traditional gaming modes, aiming to create an expansive FC ecosystem that caters to a diverse range of player preferences. This ecosystem includes online, mobile, tactical, and FC Pro gameplay options, providing players with a variety of ways to engage with the game.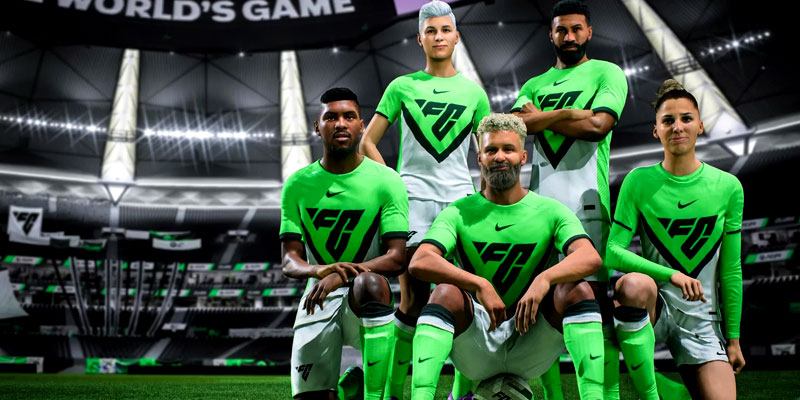 A particularly exciting development is the inclusion of FC Online as part of the Asian Games, solidifying video games' status as an official sport. This recognition serves as a testament to the growing significance of gaming as a global cultural phenomenon and a competitive arena for players worldwide.
↖ Inclusive Representation: Men's and Women's Football Integration
EAFC 24 is a trailblazer in the realm of inclusivity, as it integrates both men's and women's footballers into the Ultimate Team mode. This groundbreaking feature allows players to build squads that reflect the diversity of the football world, offering fresh team-building options and expanding the possibilities for creativity.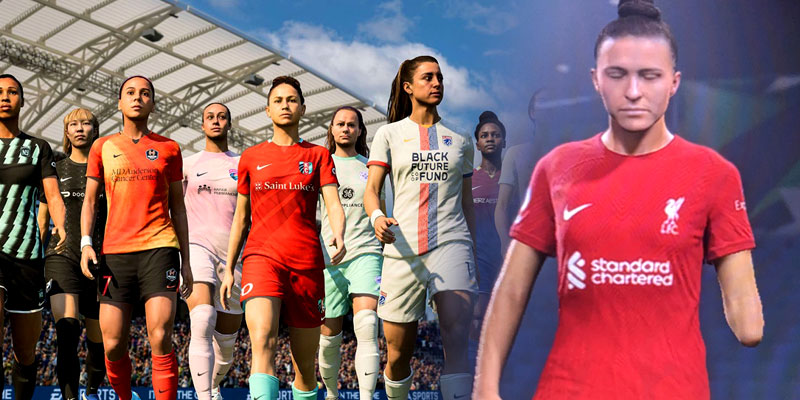 Players can acquire both men's and women's footballers through packs and market trading, enabling them to create dynamic and inclusive lineups. This integration not only acknowledges the importance of women's football but also enhances the overall experience by providing players with a broader selection of athletes to choose from.
↖ Cross-Platform Play: Bridging Communities
EA Sports recognizes the importance of connecting players across different platforms. With cross-platform play now supported in EAFC 24, gamers on PS5, Xbox Series X, and PC can come together to compete and collaborate seamlessly. Whether you're teaming up with friends or challenging rivals, cross-platform play fosters a more unified gaming community and encourages camaraderie among players regardless of their chosen platform.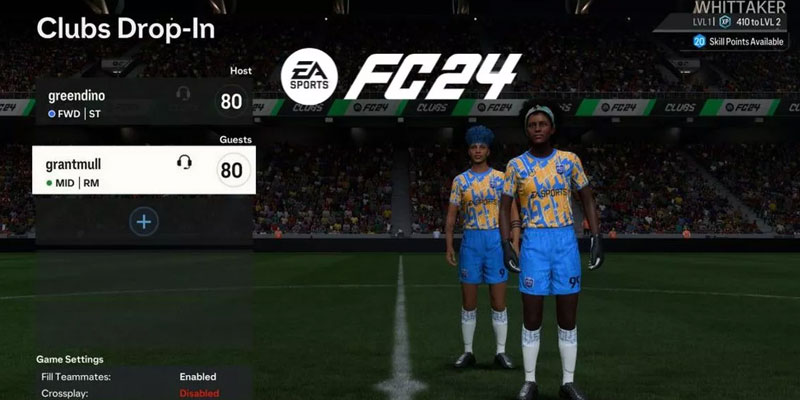 ↖ Modern Management and Online Career Mode
EAFC 24 introduces modern management features and an online career mode within Clubs, offering players an enhanced level of engagement with the managerial aspect of the game. The new spectate mode allows players to get closer to the touchline, immersing themselves in the managerial experience like never before.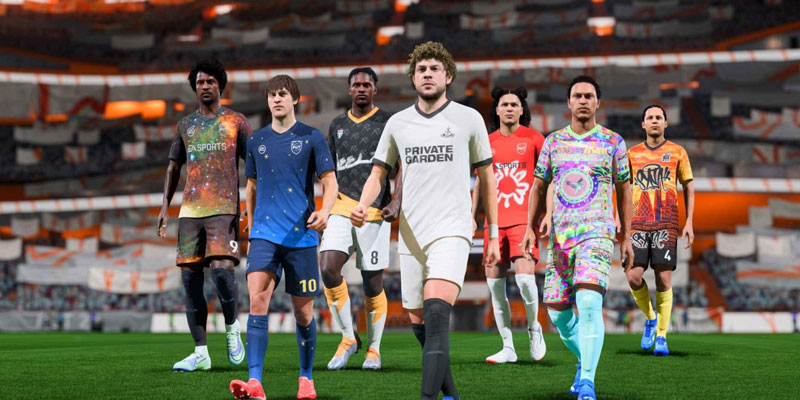 Furthermore, the game introduces a path to glory that enables players to shape their careers as either players, managers, or a combination of both. This strategic dimension adds depth to the gameplay, allowing players to make pivotal decisions that influence their journey to success.
↖ Release Date, Editions, and Pre-Order Bonuses
Mark your calendars for the release of EAFC 24 on September 29th, with early access for the Ultimate Edition available on September 22nd. The game will be accessible on a variety of platforms, including PC, Switch, Xbox One, Xbox Series consoles, PS4, and PS5.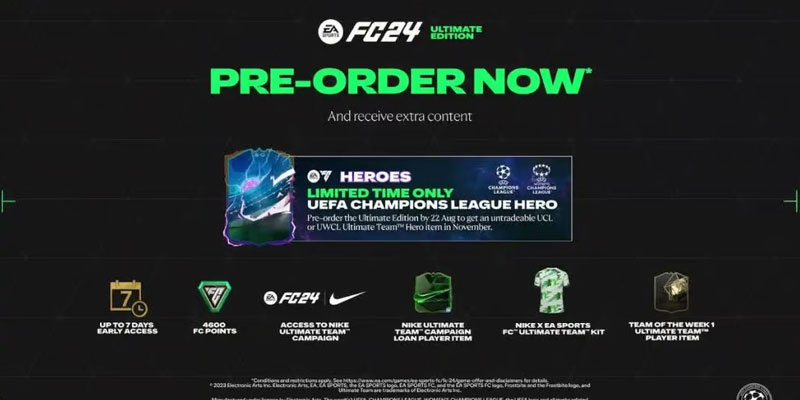 The standard edition of the game is priced at £70, while the ultimate edition comes at £100. Pre-ordering either edition grants you access to the game itself, along with a range of enticing bonuses. These bonuses include the game on both PS5 and PS4, a 10-game Loan Harland, two FC24 Ambassador loans, an additional play style slot in Pro Clubs, extra personality points in Player Career, and a five-star coach for Manager Career.
The ultimate edition takes the bonuses a step further, offering early access, 4600 FC points, access to the Nike Ultimate Team Campaign, and exclusive in-game items that add a touch of flair to your gaming experience.
Conclusion:
EAFC 24 is poised to be a game-changer, ushering in a new era of gaming that combines innovation, realism, and inclusivity. With the introduction of HyperMotion V, Ultimate Team Evolutions, and cross-platform play, the game aims to provide players with an immersive and captivating experience that transcends traditional gaming boundaries.
Stay tuned for more updates as the release date approaches, and prepare to embark on a virtual football journey that promises to captivate enthusiasts and gamers alike. EAFC 24 is not just a game; it's a celebration of the spirit of football and the power of gaming to unite players from all corners of the globe.
Most Popular Posts
Popular Category Lists