NBA 2K24 Rating Prediction: All Teams, Youngsters, Upgrades, Downgrades, and Each Positions Player
Welcome, dear reader, to the fantastical realm of NBA 2K24, where pixels dribble, polygons slam dunk, and your favorite athletes are transformed into digital demigods. Get ready to delve into the top 10 young players destined for stardom, the most epic upgrades, and the most hilariously heartbreaking downgrades. Plus, we'll be dishing out our sage wisdom on rating predictions for every position – small forwards, power forwards, point guards, shooting guards, and centers.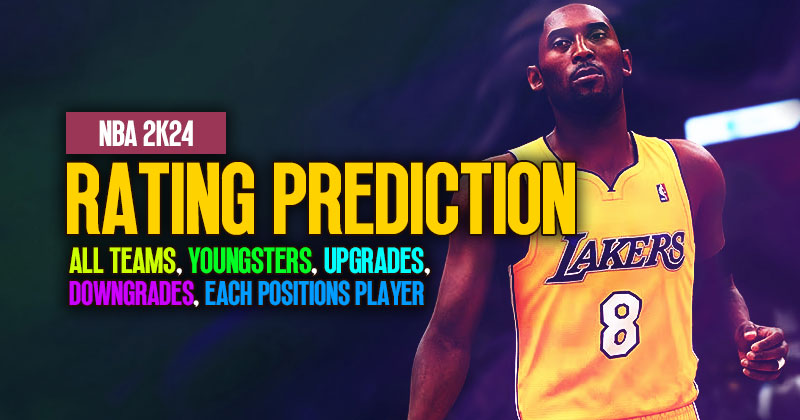 ↖ NBA 2K24 All Teams Rating Predictions
Predicting NBA 2K24 ratings for all 30 NBA teams, including top players like LeBron, Giannis, Jokic, and Wembanyama. Exciting discussions in the gaming community and among NBA stars. This Fair prediction is based on the 22-23 NBA season performance.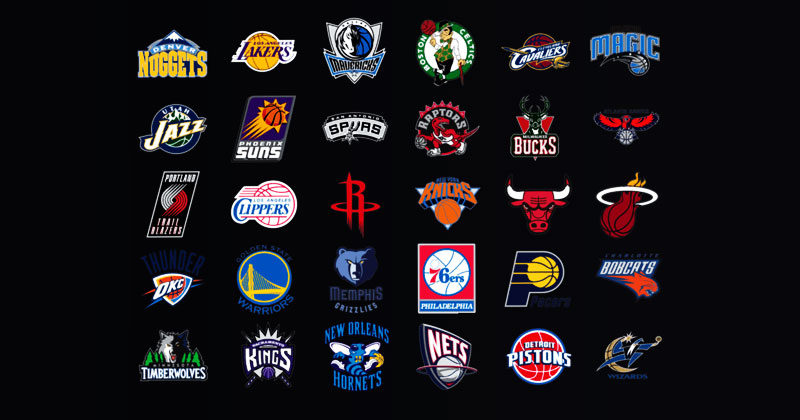 Atlanta Hawks: The Atlanta Hawks, like a student who procrastinates on their term paper, have yet to fully utilize Trae Young's talent. Their performance in NBA 2K24 may not soar to new heights, much like their hopes of reaching the NBA pinnacle.
Boston Celtics: The Boston Celtics, fresh from their conference finals tumble against the Miami Heat, are poised for an NBA 2K24 comeback. With some tweaks and a motivational pep talk, they might just elevate their ratings, and their spirits, in the game.
Brooklyn Nets: Ah, the Brooklyn Nets, the team that promised a gourmet meal but served up a half-cooked dish. With a roster in constant flux, their NBA 2K24 ratings could be as unpredictable as a cat at a disco. Buckle up for surprises!
Charlotte Hornets: The Charlotte Hornets, still searching for their groove, may not see a reflection of their potential in NBA 2K24 ratings. But remember, Hornets, the bee that can't fly doesn't give up; it joins a virtual basketball game!
Chicago Bulls: Lonzo Ball's absence may give the Chicago Bulls some virtual blues, but their fanbase clings to hope. Their ratings in NBA 2K24 might be as stable as a stack of Jenga blocks, waiting for the next move.
Cleveland Cavaliers: The Cleveland Cavaliers have reason to be excited, and it's not just because their mascot is named "Moondog." Their NBA 2K24 ratings might not see a major shakeup, but watch out for a spotlight on their rotation.
DallAs MAverickS: The Dallas Mavericks, despite having Luka Doncic and the hopes tied to Kyrie Irving, are like a ship navigating choppy waters. Their NBA 2K24 fate rests heavily on their guards, and if you believe in digital prayers, now's the time to start.
Denver Nuggets: The Denver Nuggets, with Nikola Jokic leading the charge, aim for back-to-back titles. But a 99 rating for Jokic might be rarer than a unicorn in the NBA 2K24 world. Still, they're poised to be the kings of the virtual court.
Detroit Pistons: The Detroit Pistons, like a car stuck in traffic, need time to turn things around. Their NBA 2K24 ratings may not skyrocket, but they could surprise with standout performances. Just don't bet the virtual farm on a playoff push.
Golden State Warriors: The Golden State Warriors, led by a healthy Steph Curry and the ever-determined Chris Paul, could be the darlings of NBA 2K24. While their ratings may not skyrocket, beware their ability to dismantle any team on their best digital days.
Houston Rockets: The Houston Rockets, with their fair share of struggles and a dash of Dillon Brooks antics, may face a rocky virtual season. The notion of a rebuild looms like a virtual storm cloud, but their starting lineup might just delay the rain.
Indiana Pacers: The Indiana Pacers are in search of a true star player, and it's a quest as epic as Frodo's journey to Mordor. Their NBA 2K24 ratings are expected to stay in the middle of the road, much like a car in a traffic jam.
Los Angeles Clippers: The Los Angeles Clippers, with their impressive roster, haven't quite reached the promised land. In a tough division, making the playoffs could be as challenging as deciphering hieroglyphics.
Los Angeles Lakers: LeBron James remains the sun in the Los Angeles Lakers' solar system, but is it setting? The Lakers' success now depends on the supporting cast stepping up. If not, expect virtual turbulence.
Memphis Grizzlies: The Memphis Grizzlies are Ja Morant's show, and the addition of Marcus Smart adds some spice. Their virtual success hinges on Morant's ability to handle the digital pressure, like a pro gamer in a high-stakes match.
Miami Heat: The Miami Heat, with dreams of Damian Lillard dancing in their heads, aim high. For now, they rely on the Herro/Richardson combo to sizzle on the virtual court. Expect them to heat things up again in NBA 2K24.
Milwaukee Bucks: The Milwaukee Bucks' ratings in NBA 2K24 are as unpredictable as Wisconsin weather. Giannis' happiness is the X-factor, and if he frowns, it might rain on their virtual parade.
Minnesota Timberwolves: The Timberwolves are as perplexing as a Rubik's Cube with missing pieces. Are they underachievers or overachievers? NBA 2K24 can't decide either.
New Orleans Pelicans: The fate of the New Orleans Pelicans rests on Zion Williamson's shoulders, and that's a heavy load. If he's fit, they could be virtual giants. If not, it's like playing Jenga with one hand.
New York Knicks: The New York Knicks, fresh from a promising season, are ready to take on the virtual world. While they may not be championship material, they have a shot at surprising their digital foes.
Oklahoma City Thunder: With Chet Holmgren entering the scene, the Oklahoma City Thunder are ready for a digital transformation. Expect a rollercoaster of a season, with digital thunderstorms and sunny spells.
Orlando Magic: The Orlando Magic have reasons to be excited, even if playoff contention seems distant. Their NBA 2K24 ratings are like a puzzle missing a few pieces - incomplete but intriguing.
Philadelphia 76ers: The Philadelphia 76ers, the butt of some recent jokes, aim to prove their mettle in NBA 2K24. Can they go the distance and secure a digital championship? Only time will tell.
Phoenix Suns: The Phoenix Suns are on a championship quest in NBA 2K24, and Bradley Beal is their golden ticket. Success could lead to roster dilemmas, but failure might turn them into a digital soap opera.
Portland Trail Blazers: Damian Lillard's future hangs in the balance, much like a cat on a tightrope. His potential departure could send the Trail Blazers into a virtual tailspin. Without him, they might be in for a rough ride.
Sacramento Kings: The Sacramento Kings, with stability on their side, have the potential to surprise. While an NBA title might be a distant dream, they're not to be underestimated. Keep an eye on their virtual ascent.
San Antonio Spurs: Victor Wembanyama's NBA 2K24 rating is the question on everyone's lips after his stellar NBA Summer League performance. The Spurs' future looks as bright as a supernova, with Coach Popovich leading the way. It's a digital party in San Antonio!
Toronto Raptors: The Toronto Raptors' ratings may not see drastic changes after a .500 season. Whether they improve or regress is as uncertain as predicting the weather in the Upside Down.
Utah Jazz: Lauri Markkanen might be the chosen one for the Utah Jazz, but can he carry the franchise? They'll rely on him and a motley crew of rookies and vets. Making the playoffs might be a quest as epic as a Tolkien novel.
Washington Wizards: As fans of the Washington Wizards, our anticipation for this season is both hopeful and cautious. With Bradley Beal gone, their NBA 2K24 rating predictions are like a Pandora's box - full of surprises.
These are our comprehensive predictions for the NBA 2K24 ratings. The accuracy of crowning Luka as the top-rated player and determining Wembanyama's debut season rating remains to be seen. We will update this guide with the official ratings once they are revealed. Until then, stay tuned and bookmark this page!
↖ Top 10 Youngsters Ratings Predictions
As the NBA season approaches, fans are eager to see young talents shine in NBA 2K24 with upgraded ratings. Players like Paolo Banchero, Victor Wanbanyama, and Chet Holmgren are expected to be standouts. Jabari Smith and Jaden Ivey have also impressed and could have high ratings too. Here is our NBA 2K24 Top 10 Youngsters' prediction:

Paolo Banchero: 84

Victor Wanbanyama: 82

Keegan Murray: 81

Jabari Smith Jr.: 80

Jaden Ivey: 80

Chet Holmgren: 79

Bennedict Mathurin: 78

Jeremy Sochan: 77

Jalen Williams: 76

Walker Kessler: 76

↖ Top 10 Upgrades Rating Predictions
NBA 2K's intriguing aspect is discovering players who improved their ratings significantly from the previous year. Performance from the 2022-23 season plays a crucial role in determining upgrades. Standout stars include Shai Gilgeous-Alexander (OKC Thunder) and Paolo Banchero (Orlando Magic), both likely to receive substantial boosts in NBA 2K24. Here are our predictions for the Top 10 biggest upgrades in NBA 2K24, based on their ratings at the launch of NBA 2K23.

Lauri Markkanen: 85 (+7)

Paolo Banchero: 84 (+6)

Shai Gilgeous-Alexander: 93 (+6)

Walker Kessler: 76 (+5)

Damian Lillard: 94 (+5)

De'Aaron Fox: 88 (+4)

Russell Westbrook: 82 (+4)

Mikal Bridges: 86 (+3)

Jamal Murray: 87 (+3)

Michael Porter Jr.: 83 (+3)
↖ Top 10 Downgrades Rating Predictions
Player rating upgrades are exciting, but downgrades are equally crucial as they show players who may have lost their effectiveness. Those transitioning to new teams, like Chris Paul (the Golden State Warriors' new point guard) and Marcus Smart (the shooting guard for the Memphis Grizzlies), might see slight drops in their ratings. Here are our predictions for the Top 10 biggest downgrades in NBA 2K24, based on their ratings at the launch of NBA 2K23.

Kawhi Leonard: 90 (-4)

Ben Simmons: 79 (-4)

Clint Capela: 80 (-4)

Ja Morant: 90 (-3)

Chris Paul: 87 (-3)

Kyle Lowry: 79 (-3)

Devin Booker: 89 (-2)

Zach Lavine: 86 (-2)

Karl-Anthony Towns: 87 (-2)

Marcus Smart: 81 (-1)

LeBron James: 95 (-1)
↖ Top 10 Small Forwards (SF) Rating Prediction
The NBA 2K24 release is a month away, and fans are eagerly anticipating the player ratings. Small forwards are crucial and physically demanding players in basketball. This prediction showcases the top small forwards, with Kevin Durant likely retaining his 96 rating from NBA 2K23. LeBron James might see a slight drop to 95 due to age, while Jayson Tatum is expected to be a strong 95. Jimmy Butler is predicted to be among the elite with a 93 rating.

Kevin Durant: 96

LeBron James: 95

Jayson Tatum: 95

Jimmy Butler: 93

Kawhi Leonard: 89

DeMar DeRozan: 87

Brandon Ingram: 86

Khris Middleton: 85

Keldon Johnson: 84

Scottie Barnes: 84
↖ Top 10 Power Forwards (PF) Rating Prediction
Paolo Banchero is expected to receive a significant boost in the top-10 PF list due to his promising development. Giannis Antetokounmpo remains a dominant force despite playoff setbacks, likely leading the PF position in the game. Jayson Tatum's versatility could make him shine both as an SF and PF. Domantas Sabonis has impressed and may enter the 90s club for the first time in NBA 2K24.

Giannis Antetokounmpo - 97

Kevin Durant - 96

Jayson Tatum - 96

Anthony Davis - 94

Zion Williamson - 93

Domantas Sabonis - 90

Evan Mobley - 88

Pascal Siakam - 87

Paolo Banchero - 87

Jaren Jackson Jr. - 87
↖ Top 10 Point Guard (PG) Rating Prediction
We predict Stephen Curry will retain his top spot as the best point guard in NBA 2K24 with a rating of 97. Expecting six point guards to have a 90+ rating this year due to outstanding performances from Shai Gilgeous-Alexander and Damian Lillard during the 2022-23 season. While some familiar names are on the list, newcomers like Jamal Murray and De'Aaron Fox are expected to make the cut in NBA 2K24. Here's a closer look at five of the predicted Top 10 point guards and the reasons behind their inclusion in NBA 2K24.

Stephen Curry: 97

Luka Dončić: 96

Damian Lillard: 94

Shai Gilgeous-Alexander: 93

Trae Young: 92

Ja Morant: 90

Kyrie Irving: 89

De'Aaron Fox: 88

Jamal Murray: 87

LaMelo Ball: 87
↖ Top 10 Shooting Guard (SG) Rating Prediction
Donovan Mitchell takes the top spot with a 91 overall rating, following an outstanding season where he averaged a career-high 28 points per game, securing his fourth consecutive All-Star appearance and a spot on the All-NBA Second Team. However, the competition from Brown, Booker, and Harden is fierce, and they could challenge Mitchell during the upcoming regular season. NBA 2K24 release is drawing near, and fans eagerly await these exciting player ratings reveals.

Donovan Mitchell: 91

Jaylen Brown: 90

Devin Booker: 89

James Harden: 89

Anthony Edwards: 88

Paul George: 87

Zach LaVine: 87

Mikal Bridges: 86

Bradley Beal: 86

Jalen Green: 85

↖ Top 10 Centers (C) Rating Prediction
As NBA 2K24 approaches, we predict the top centers for the game. Last season was strong for centers, with Philly's superstar winning the NBA MVP and a two-time MVP securing his first championship. Joel Embiid and Nikola Jokic retain their top spots after a remarkable season. Anthony Davis, Domantis Sabonis, and Myles Turner see their ratings rise due to impressive performances. Nikola Vucevic's strong play continues to make him a force on both ends of the court.

Nikola Jokic: 97

Joel Embiid: 97

Anthony Davis: 95

Domantas Sabonis: 90

Myles Turner: 87

Bam Adebayo: 86

Nikola Vucevic: 86

Jarrett Allen: 85

Nic Claxton: 84

DeAndre Ayton: 84
Conclusion:
NBA 2K24's rating predictions have ignited excitement among gaming enthusiasts and NBA fans alike. With top players, young talents, upgrades, and downgrades projected, anticipation for the game's release is soaring. Let's prepare for an exhilarating virtual basketball experience!
Most Popular Posts
Popular Category Lists