NBA 2K24 PARK Guide: New Features and Season System
The NBA 2K community is buzzing with excitement as NBA 2K24 PARK arrives with a bang. The recently dropped four-part trailer has set the gaming world on fire, showcasing a range of thrilling new features and changes that players can't wait to explore. From a revamped rep system to the introduction of Seasons, let's delve into the details of what's in store for both current and next-gen players.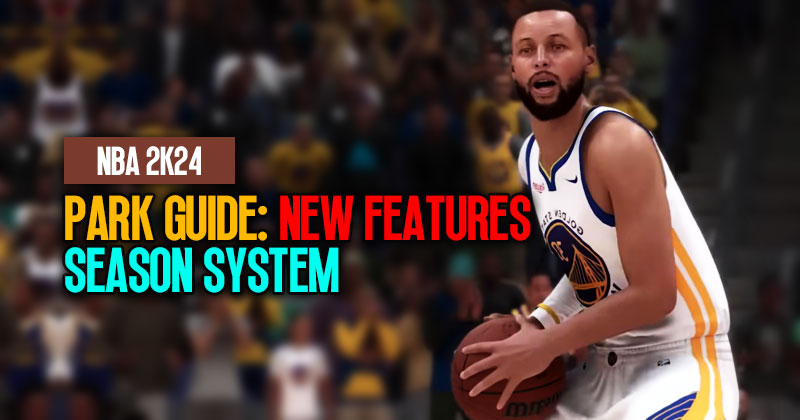 ↖ Trailer Teaser: A Glimpse of What's to Come
The recently released trailer for NBA 2K24 PARK has caused quite a stir, giving players a sneak peek into the new features and updates they can expect. The trailer offers a visual feast, with dynamic music and visuals that capture the heart-pounding excitement of basketball action. While the trailer provides an overview, it's important to dive deeper into the specifics of the upcoming changes.
↖ Current Gen vs. Next Gen: A Comparison
As the trailer showcases, both current and next-gen players have exciting new content to look forward to. Current-gen players can immerse themselves in the revamped gym park, featuring 1v1 and fives areas that promise intense basketball showdowns. The visuals have received a noticeable upgrade, enhancing the gaming experience for current-gen players.
However, it's clear that the next-gen version of NBA 2K24 PARK takes things to the next level. With cross-play, pro play, and an advanced rep system, next-gen players are in for an even more immersive and competitive gaming experience. The introduction of cross-play means players can connect and compete with others across different platforms, breaking down barriers and fostering a truly global basketball community.
↖ The Rep System Revolution: Rookies, Veterans, and Top 10
One of the most significant changes is the revamped rep system. The traditional Rookie, Pro, and Legend rep system has evolved to include four distinct levels: Rookie, Starter, Veteran, and Top 10. This overhaul marks a departure from the rep system of the past and promises to keep players engaged and motivated to climb the ranks.
The addition of the Top 10 category has piqued players' curiosity. While details are still scarce, achieving a spot in the Top 10 will be an elite accomplishment. Players who reach this pinnacle might enjoy exclusive benefits and recognition throughout the year, creating a new layer of competition within the game.
↖ Seasons: A New Era of Progression
NBA 2K24 PARK is introducing a Seasons system, adding an exciting layer of progression and rewards for players. Seasons allow players to earn rewards in both MyCareer and MyTeam modes. The Seasons system is divided into three tiers: Free, Pro Pass, and Hall of Fame Pass.
The Free tier provides players with the opportunity to earn rewards by simply playing the game and completing challenges. The Pro Pass offers additional earnable premium rewards and can be purchased for a fee. The Hall of Fame Pass takes it a step further, offering even more rewards and immediate level skips for a higher price.
↖ Community Reaction: Love and Concern
The NBA 2K community's reaction to these changes has been mixed. Some players appreciate the option to expedite progression and enjoy exclusive rewards through paid passes. Content creators, in particular, find this appealing, as it saves them time and enhances their content creation process.
However, concerns have also been raised about the potential cost of fully engaging with the new system. Some players need to pay more attention to the cumulative expense of purchasing level skips and pass across multiple seasons. Additionally, the introduction of paid options raises questions about the future implementation of paid badges and other in-game elements.
↖ Conclusion
NBA 2K24 PARK is ushering in a new era of gaming for both current and next-gen players. With an evolved rep system and the introduction of Seasons, players have more avenues than ever before to progress and earn rewards. The community's reception to these changes is diverse, reflecting a balance between excitement and caution.
Ultimately, the choice of whether to engage with the paid passes or take the traditional route is up to each player. NBA 2K24 PARK promises a dynamic and engaging experience catering to both casual and competitive gamers. As the game launches and the community delves into the new features, one thing is clear: the world of NBA 2K24 PARK is full of possibilities, challenges, and unforgettable moments on the virtual court.
Most Popular Posts
Popular Category Lists