FC 24 Ultimate Team: How to take your first step?
Welcome to FC24 Ultimate Team, where you build your dream squad and compete against other players. In this detailed guide, we'll walk you through everything you need to know to kickstart your journey to success in the first few hours of FC24 Ultimate Team. Whether you're a newcomer or a seasoned player, this guide will help you efficiently build your club from the ground up.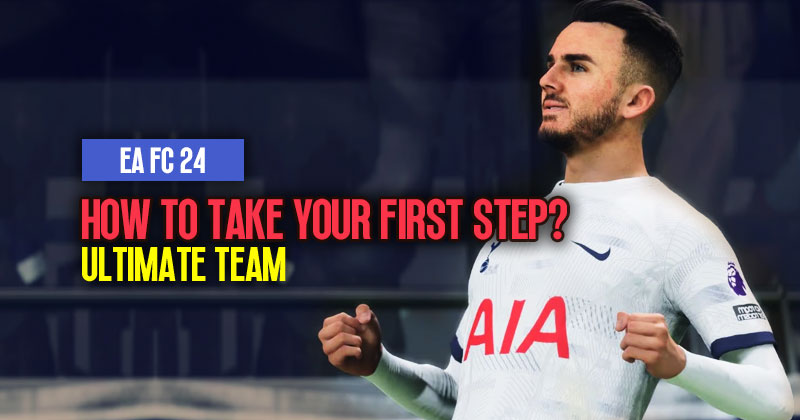 ↖ Choosing Your Starter Pack
The first step in building your FC24 Ultimate Team is choosing your starter pack. It doesn't matter which nation you select, but for the sake of this guide, we'll go with Germany. Upon logging in, you'll receive your starter pack, which includes a mix of players and items.
One player with 81 paces
Bronze players
Loan players: Nabry, Lorente, Hoof, Marlon, and Sigankov.
Swap out one of the bronze players for a loan player. We suggest Nabry for his 10-game loan period, chemistry benefits, and overall effectiveness.
↖ Kits and Badges
Selecting your kits and badges can provide you with additional EAFC24 coins at the start of your FC24 journey. Since most players have limited coins initially, these choices can make a difference.
Choose a rare gold kit to discard for extra coins (e.g., Chelsea kit).
Select another kit you like for personal use.
Discard badges for extra coins (e.g., Spurs badge).
↖ Founder Rewards
As a founder, you'll receive exclusive rewards and bonuses. These founder rewards can give you a head start in building your club.
Pre-order Portland Ambassador.
FIFA Points (use them wisely).
Loan players: Vinicius Junior, Erling Haaland, and more.
↖ Seasonal Objectives
To level up quickly and unlock valuable rewards, complete seasonal objectives. Founders have an advantage here as they can achieve objectives that grant significant XP.
Equip the FC founder's home kit and play matches to earn XP.
Complete various objectives like scoring, assisting, and more for XP.
Utilize loan players to your advantage in these objectives.
↖ Milestones and Foundations
While the Milestones and Foundations objectives may provide little rewards, they're worth pursuing as you'll naturally complete many of them while playing.
Focus on objectives that align with your playstyle.
Play Team of the Week or EA Sports FC on beginner difficulty to breeze through objectives.
↖ Squad Building
Create a starting lineup with the players and loans you have. Ensure that you optimize chemistry as much as possible, even if it means playing players out of position temporarily.
Experiment with player positions to maximize chemistry.
Use loan players effectively to fill gaps.
Remember, this is just the beginning; your squad will evolve over time.
↖ Evolution Cards
Evolution cards are a new feature in FC24 Ultimate Team. Start by evolving a player you plan to use in the long run. This will provide a significant boost to their attributes.
Carefully choose a player for evolution.
Consider their potential and role in your team.
Make the most of the Evolution feature to enhance your squad.
↖ Foot Champs and Weekly Rewards
Keep an eye on the start date for Fut Champs and work towards qualifying. The rewards from Fut Champs can be a game-changer for your club.
Qualify as early as possible.
Utilize your evolving squad to your advantage.
Be ready for competitive gameplay and potentially great rewards.
↖ Moments and Star Gallery
Earn stars through Moments and complete objectives in the Star Gallery for valuable rewards, including tradeable packs.
Accumulate stars by completing objectives.
Prioritize objectives that offer tradeable packs.
Use these packs to strengthen your club or trade on the market.
↖ Squad Battles and Rivals
Participate in Squad Battles and Rivals to earn coins, packs, and valuable rewards. Early on, Squad Battles can be particularly beneficial.
Grind Squad Battles for rewards and ranking.
Focus on improving your squad through rewards.
Strategically plan your Rival's matches to progress efficiently.
Conclusion:
Starting FC24 Ultimate Team can be both exciting and rewarding. By following this comprehensive guide, you'll be well-prepared to build a competitive squad and take on the challenges of the ultimate football gaming experience. Remember, success will come with patience, practice, and smart decision-making. Enjoy your journey in FC24 Ultimate Team!
Most Popular Posts
Popular Category Lists